Can we get real because I want to talk to you about the Osmo Genius Kit — legit one of the best educational tools we've purchased thus far that TRULY helped my kid learn and changed how she learns
. . . especially with areas where she was struggling (like help with spelling and more!).
(And, It's GREAT for a techie homeschool family and students!)
BUT, before we get to all the technology tools and tech for homeschool, see if any of this sounds familiar:
I've spent a cringeworthy amount of money on homeschool curriculum, workbooks, and other educational resources and educational tools that we (almost) never use.
Most of those learning tools are now taking up an annoying amount of room on our bookshelves and taunt me every time I glance over at the dusty boxes.
One day, I started to mentally add up what I've spent on unused or partially used homeschooling curriculum or educational tools or when I've fallen down the curriculum rabbit hole.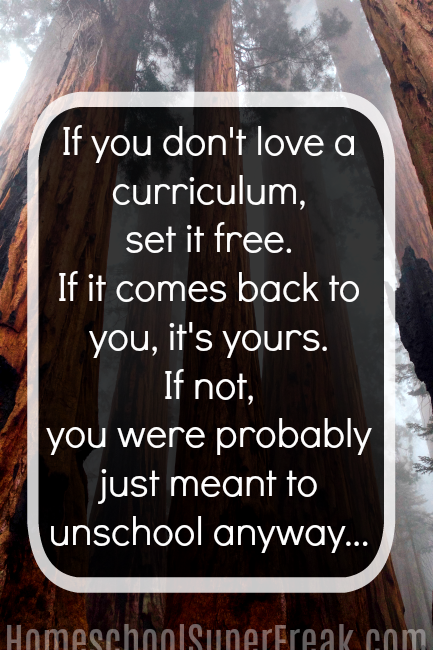 TAP TO PIN & SHARE
(Side note: Don't add up what you've spent if you value your sanity.)
It ain't pretty.
And, I'm kicking myself.
If only I had SAVED all that money and invested it something that works (or, you know, some regular professional highlights for  my hair) . . . WOW.
More specifically, if we had only invested that money in something we use all the time — like our iPad (or other technology).
You know, the things that allow me to get away from teaching tools and have more child-led learning tools.
I know. I know.
I can sense your collective ::eyeroll::
But, before you click away hear me out:
---
I'm going to tell you about something that you may not know about . . .
. . . and it may change your child's learning — especially if you have a child struggling with a subject area like SPELLING (like we did) or other areas and traditional learning tools and methods aren't working.
---
As you are well aware,  you can use the iPad
technology for online courses, and reading books, and watching educational videos (which are all very helpful for school).
But, it's not just our iPad that I love.
It's our iPad combined with something called the Osmo technology.
Whether you're asking:
What are technology tools for classroom?
OR
What are the technology used in education?
OR
What are digital tools for homeschooling?
You're going to LOVE this tech tools option.
KEEP READING TO LEARN MORE!
---
DISCLOSURE: Affiliate links are used on this site and may be used in this post.
Please refer to our DISCLOSURE STATEMENT.
---

PIN TO SAVE FOR LATER
---
What is the Osmo?
Osmo Genius Kit | The Most Comprehensive Tech Learning Resource We've Used to Date (Hand's Down)
Quick, answer this question: (besides your computer) what is the one thing that you've purchased for learning that your kids have continued to use on a regular basis?
Stumped?
(I know, the shelf life for kids and anything is like 10 minutes these days.)
Well, we purchased the Osmo Genius Kit
 to go with our iPad over two years ago and my daughter (and, at age 10) still uses it regularly.
I'm talking, at least a couple of times a week.
When is the last time your kid used anything on a regular basis?
Exactly.
So, What Is an Osmo Genius Kit?
The Osmo Genius Kit
 is kind of like a starter pack.
You don't really need to buy this whole kit (because you can buy some of the items separately), but it's a great place to start if you're new to Osmo (and it will save you money over buying things separately).
The best thing about the Genius Kit is that it comes with the Osmo iPad Base
 (which you must have to use any Osmo game) and the Genius Kit also comes with five games:
Words (for spelling)
Tangram (Encourages visual thinking)
Newton (problem solving)
Masterpiece (creative drawing)
Then, you can gradually add other games (like we have been doing over the past two years) for increased learning and fun!
This really is the gift that keeps on giving.
Tip: I believe that Words, Tangram, Newton, and Masterpiece are NOT available to purchase separately and you must get them with the Osmo Genius Kit.
---
LOOKING FOR ANOTHER UNIQUE LEARNING TOOL? CHECK OUT:
---
Does Osmo work with Amazon Fire or Just iPad?
Before we go any further, you may be thinking, "UGH!
But I don't have an iPad!
Does the Osmo work on Amazon Fire?
The Osmo Genius Kit is now also available with the Fire Tablet, too!
(YAY!)
So, the Osmo is compatible with the iPad and Amazon Fire Tablet so far.
Does Osmo require WIFI?
You may be wondering do you need Internet to play Osmo?
You need WIFI and the internet when you first set up the Osmo. After that, you can play the Osmo games on your device without the internet.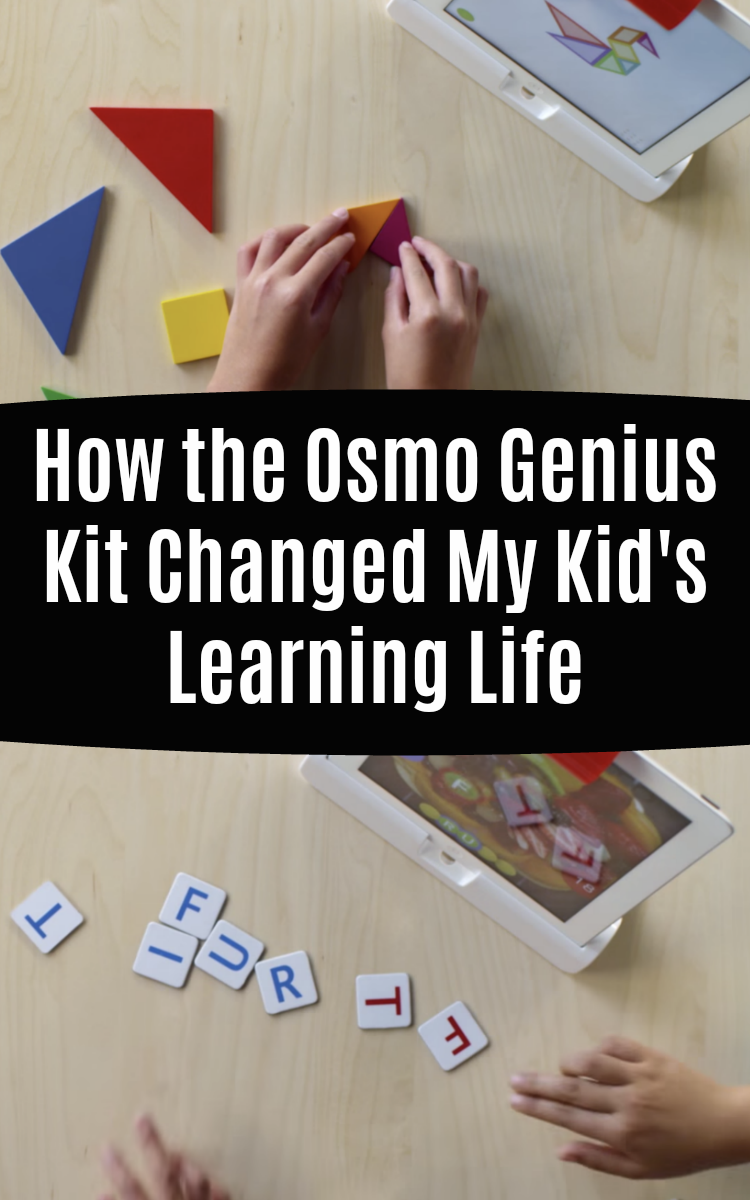 PIN & SAVE
---
How Osmo Helped Our Learning
Osmo helped with spelling.
My daughter struggles with spelling, so I'm always looking for creative ways to incorporate spelling into our learning.
(Straight up word list memorization and spelling tests do not work for her.)
I was so excited to see that Osmo has a fun game to practice spelling.
The Osmo Genius Kit
 (or Osmo Starter Kit
, which is like the Genius Kit but comes with less games and offerings) comes with something called Words.
Words is a game that includes tiles of letters. Then, you use the letter tiles to spell words.
Sounds boring?
Nope, not even a little.
The Words game flashes up a picture and you have to spell what's in the picture within the allotted time by throwing the tiles in front of the viewer so that it reads the letters.
The fun really comes in when you challenge someone else.
My daughter and I have had a lot of fun playing this game (and it gets really crazy because it's timed).
Bonus?
She's getting better at spelling (and how to think quickly to spell words) and she doesn't even realize it!
Tip: Words comes with Osmo Genius Kit
, so you don't need to buy it separately if you get the kit. I do not believe that Words is available to purchase separately from a kit.
Osmo made math fun (and way less stressful).
Osmo Numbers Game
 is a fun and interesting way to practice math, including counting, addition, multiplication, and other number games.
Numbers comes with number tiles and also tiles that look like dice.
TIP: Numbers comes with Osmo Genius Kit
, so you don't need to buy it separately if you get the kit.
If you get the Genius Kit, it also comes with Tanagram for strategic visual thinking and Newton for problem solving.
We also recently added Osmo Pizza Co. Game
 to our Osmo library of games.
This is a game where you run a pizza business, but it helps with addition, subtraction, fractions, strategic thinking and more.
I was actually worried it might be too young for my daughter, but she said it is really challenging and fun.
(Remember, she's 10 if you need an age reference.)
Osmo encourages creativity with art and music.
If you're worried that it's all techy learning, don't!
Some of the favorite things that my kid does with her Osmo include art and music—moving it from just STEM learning into STEAM learning!
With Osmo, your kids can create or trace drawings or, with the Osmo Creative Kit with Monster Game
, your kids can create their own drawings and have it transferred into the Osmo and used by the monster in the game!
Your kids can see their creations come to life right before their eyes.
(It is pretty amazing.)
My daughter also gets creative with music by using Osmo Coding Jam Game
.
She gets to make interesting and fun music by using basic computer coding concepts (a 2-for-1 learning!).
This is definitely one of her favorites from the Osmo collection.
Osmo introduced computer coding.
A few months ago, my daughter showed a big interest in coding after doing some coding stuff online.
So, adding the Osmo Coding Jam Game was a great learning tool for us.
Osmo also has Coding Awbie
.
The difference between Coding Jam and Coding Awbie is that Jam focuses on music and Awbie is coding for basic things (like games), but they both use the same coding tile principles.
I'm actually wondering if at some point they're going to merge these two and make them one kit offering.
(FYI: Just from being introduced to coding on Osmo, my daughter has now taken and in-person coding class and regularly codes on her own! What a great tech skill to have today!)
Osmo Detective Agency
My daughter is almost 11 now (so, one year since writing the original part of this post) and she's STILL using her Osmo!
In fact, we just added the Osmo family: Osmo Detective Agency
.
She's been having A LOT of fun with geography learning with the Detective Agency.
I was excited to see this Osmo release because this year we're really getting into more world geography, so I think adding this to our Osmo collection will be fun and helpful!
From Osmo:
Run your own detective Agency – an innovative pretend play experience for kids that combines a classic search-and-find game with digital fun.

Solve mysteries in famous cities around the world, including Paris, new York, Beijing, Rio de Janeiro, Sydney, and Cairo!

Learn about geography, landmarks, and local culture! Bring observation skills and critical thinking into play, as you connect the dots and unravel the mystery!

Use your magnifying glass and maps to search hundreds of hidden clues!
What age is Osmo aimed at?
Osmo age range is listed at 7-12 years (but you could definitely use it a few years earlier, in my opinion).
The games are listed for different levels, but (as usual) use your best judgment for your kids. You know their learning levels and abilities best.
For example, the age ranges list for Osmo Detective Agency are ages 5-9, but I showed the video to my daughter and she thought it was pretty cool and now she's having a lot of fun with the game.
It's a great geography learning tool (and we're all about FUN and UNIQUE ways to learn geography!) and she's enjoying it at age 11 (even though the game listed it for up to age 9).
---
•CONCLUSION: OSMO GENIUS RECAP•
So, we use Osmo learning for spelling, math, coding, music, and art . . .  and now geography.
That covers a lot of learning territory!
(And, it's FUN, hands-on learning.)
How much does Osmo cost? (Is Osmo an investment?)
Yes, Osmo is an investment, especially if you don't already have an iPad or Fire Tablet.
But, in my experience, the games are actually around the same amount (and sometimes a lot less) than we would spend on some curriculum or online classes.
So, it was a good purchase for us.
Is Osmo worth it and would we do it again?
YES.
We will continue to add to our Osmo library as they release new offerings.
And, at least it's not a learning tool or curriculum collecting dust on a shelf, so it's well worth the investment.
---

Have questions?
I'm happy to HONESTLY answer any of your Osmo learning questions.
Just leave it in the comments!