Homeschool transcript confusion? Do you need a school transcript for college admission or homeschool graduation? Easily creating professional academic homeschool transcripts for your homeschooler when they graduate and receive their diploma or even before as a middle school homeschooler!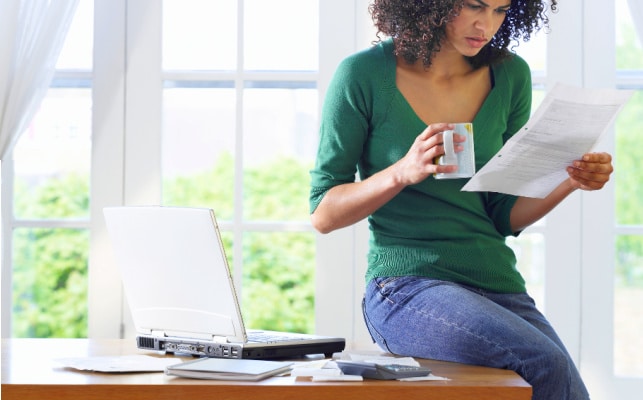 HOMESCHOOL TRANSCRIPT EXPLAINED
Ever wonder how to get my homeschool transcripts or even if there are fake homeschool transcripts?
We'll talk about how to get a homeschool transcript for a middle school transcript or home school graduate, how do I make my homeschool official transcript and more!
(Yes, even how to get a free high school transcript!)
Affiliate links are used on this site. As an Amazon Associate I earn from qualifying purchases. Read more in our DISCLOSURE.
In this homeschool blog post, we'll cover:
Is there such a thing as a homeschool official transcript?
Do I need a homeschool high school transcript?
How to get high school transcript from home school?
What does a homeschool transcript look like? (And two different transcript layouts you can use.)
Is there a homeschool high school transcript generator, homeschool transcript creator or homeschool transcript maker that I can use?
Is there a homeschool transcript form?
Where can I see a homeschool high school transcript sample? (Or, a homeschool middle school transcript template?)
Do I need a homeschool transcript template for middle school?
Where can I get a free transcript template? (And, is there such a thing as a college transcript generator?)
Ready?
What Is High School Transcript?
If you're wondering, "What is school transcript?" A transcript is a record of a student's academic work throughout high school (or even middle school through high school). Transcripts are generally only required for high school students. Transcripts are used to apply for college admission or may be presented to future employers when trying to get a job.
What does a homeschool transcript look like?
You can create a homeschool transcript to look like a traditional school transcript. It will include the student's name, a list of their classes/courses and an assigned GPA for each class and semester of work.
CHECK THIS OUT NEXT:
How does a homeschooled student get a diploma?
What Are The Steps To Creating a Homeschool Transcript?
How to Obtain a Homeschool Transcript:
Check the homeschool graduation requirements for your state or country.
Check the college admission and transcript requirements. (This will tell you what must be included.)
Make a list of all the classes and coursework your homeschooler has completed.
Assign grades and credits to each course/class.
Calculate a GPA (or use a program to auto calculate the course GPA).
Create a transcription with the course information, grades, credits and GPA.
We'll also talk about how to create a non-traditional transcript (in more of a resume style, like for an unschooler transcript) later in the post, so don't miss it!
But, before we get to how do I create a homeschool transcript and how to keep a homeschool transcript, let's answer some common questions…
What is an official homeschool transcript?
What is a homeschool transcript? A transcript for a homeschool student can be just as official as a transcript from other educational institutes! High school transcripts for homeschool show the completed coursework of a homeschooler in high school or even from middle school into high school and usually an assigned GPA value.
(KEEP SCROLLING TO LEARN HOW TO ASSIGN A HOMESCHOOL GPA!)
Watch this video from HSLDA transcript to better understand homeschool transcripts.
How can I get my transcripts if I was homeschooled?
How to get high school transcript when you homeschool: you have to make one yourself. When you home school, you don't just make a request for high school transcript and then have it sent to you because you are the educational institute—which means you have to create one!
So, how do you get official homeschool transcripts for homeschool graduates? And, is there a homeschool transcript service you can use to make things easier?
Creating a homeschool transcript doesn't have to be hard!
We're going to show you how in just a few easy steps—and you can even use a school transcripts template!
How To Make Homeschool Transcript
How to make a transcript for homeschool is easier than you think! We're going to walk you through how to create your own transcript.
How To Make Homeschool Transcript Official
How to make homeschool transcripts isn't a difficult task! You can create transcript by using online programs or even a transcript high school template (or even middle school transcript template or 8th grade transcript template)!
What Do I Include On a Homeschool Transcript?
Student Name, Address, Phone Number
Name of Homeschool
Graduation Date
Coursework/courses (also track AP/Honors)
Grades
"Credits"
Volunteer/Community Service
Extracurricular Activities
Cumulative GPA
Your Signature and Date
You can create an official transcript that models a traditional school transcript or you can create a homeschool transcript that is more like a resume or CV. (The latter works really well for unschooling).
We'll get more into homeschool templates and layout later, so be sure to keep scrolling and reading!
GPA Calculator
If you're unsure how to calculate a GPA for your homeschool high school transcript template, you can use an online GPA calculator. However, calculating a GPA isn't that difficult.
How is GPA calculated for homeschooling?
To calculate a GPA:
Assign a value to each grade letter, from highest to lowest. (So an A=4 points, B=3 points, C=2 points, D=1 point, F= 0 points).
Go through each course completed and assign the numerical value to the grade received.
For each course, multiple the numerical grade value by the number of credits for the course. For example, if your homeschooled student took a Chemistry class worth 3 credits and received and "A" in the class, the formula is: 4 (value for a grade of A) x 3 (number of credits) = 12 grade points for that Chemistry course. Repeat this step for each course.
Add the grade points for each course and divide by the number of courses.
This is the current (or cumulative) GPA.
Do homeschool transcripts need to be notarized?
It is not required that you get homeschool transcripts notarized. However, you can get a homeschool transcript notarized to prove the authenticity of the information and your role as the homeschooling parent. Notary offices are often in banks, post offices, local government offices, law offices, or accounting services.
How do I package transcript to send to colleges?
According to admission counselors, you don't really need to package the college application, cover letter, transcript, extracurricular activities sheet, and other documents in a special way to colleges. For example, you don't need to worry about fancy folders with a clear front or any other special packaging envelopes. The college application package will be received by a receptionist, removed from the packaging to be stamped "received" (with the date), and then forwarded to the admissions department. Just be sure that your computer generated transcripts or portfolio look professional!
Homeschool Transcript Templates
You can make transcripts with homeschool transcript template in Excel or make a homeschool template using a template transcript, a homeschool transcript generator, or homeschool transcript software.
You can find a free online high school transcript maker (or high school transcript template with GPA calculator).
Or, you may use a paid homeschool high school transcript service to keep track of your transcripts for a membership or monthly fee.
Can you get homeschool transcripts free?
If you want to start with a free homeschool high school transcript, try this blank form for a blank homeschool transcript. It's a simple high school transcript template, but it's a good start in creating your high school homeschool transcript.
Homeschool Transcript Sample
To see sample transcripts for homeschoolers, check out the resources from HSLDA. They have several homeschool transcript examples.
(You can also see some sample homeschool transcripts from this company, too.)
Do colleges accept homeschool transcripts?
You may wonder do colleges accept homeschool diplomas? Requirements for a homeschool transcript for college varies depending on the college, but I think you'll be surprised at the number and quality of colleges and universities that accept homeschool transcripts and homeschoolers into their schools.
Examples of Colleges That Accept Homeschool Transcripts and Homeschoolers
There are many colleges and universities — small and large — that accept homeschool transcripts and homeschooled students into their programs.
These include:
American University
Boston University
Baylor University
Berklee College of Music
Brown University
Cornell
Duke University
Fashion Institute of Technology
Georgetown University
Harvard University
Princeton University
Radford University
Yale
Learn In Freedom has a comprehensive list, so be sure to check it out!
Homeschool Transcript FAQs
What do transcripts look like for grades K-8?
Since there are no official transcripts for elementary school (or middle school), there is really no standard practice for transcripts for grades below high school. (Or, at least "transcript" is not the vocabulary that is used in education for lower grades). If you want a transcript for elementary or middle school, you can keep track of the homeschooling courses and classes like a report card (with classes and grades), a portfolio, or an academic record that serves as a transcript for your own records.
For homeschooling, you always need to check your homeschool state laws first and see what (and how) they require tracking and reporting for your homeschooled student. Then, you need to follow those recommendations to ensure you are meeting the homeschool requirements for your area.
How do I handle dual credit classes?
Dual credit classes are when a high school student takes a class, but also receives college credits. But, it can be tricky for homeschooling students to report those on a transcript. In some cases, for dual credit classes, one semester of college equals one full school year of high school credit.
However, as a homeschool parent, you can report whatever you want (however you want) on your transcript (unless there are specific requirements from your state). We recommend staying consistent with other transcripts that colleges receive from private or public school students who take dual credit courses. You can talk with guidance counselors from your local school district or admission counselors for the colleges of interest.
Just be aware that every college and university is different, so dual enrollment (DE) credits may not transfer to every college/university.
How would I note that on a high school transcript if the student tested out of a class?
If your homeschooler takes a standardized test (like the ACT) and tests out of a college subject (something like English 101), don't leave this off! You should note this on the transcript in the NOTES section, using the college class abbreviation (ENG101) and CE (credit earned) by [college], or a similar abbreviation/notation.
What about creating an unschooling high school transcript?
How do you do grades, GPA, and transcripts for your unschooled high schooler? When you unschool, it may be different to provide a traditional transcript with grades and GPAs. With unschooling, you will most likely create a transcript that is more like a portfolio with descriptions of their learning in each area, including achievements outside the home that support the homeschooler's work listed on the transcript portfolio.
As with application to any college or university (no matter if you homeschool, unschool, private school, or public school), you will need to check each educational institute's specific guidelines (including standardized tests, in some cases). You may need to adapt your unschool portfolio to each school where you are applying to meet each requirement.
To see some homeschool high school transcript ideas when you unschool, check this out (scroll down for the examples).
What if I was homeschooled no transcript?
Homeschooled: No Transcript. There may be cases where you were homeschooled with no transcript (or, the parents never created a homeschool transcript). If this is the case, you can create your own transcript (either with a free template or a transcription service) and then have the transcript signed by the parents (and even notarized).
You can also:
Make a list of all the courses you took, especially in your senior year
Note any quizzes, tests, or grades assigned by online courses
List any outside the home activities that support your studies and learning
Use a transcript service to input the information or create a portfolio transcript
We hope you found this information on homeschooling transcripts is helpful!
Let us know if you have any questions on creating your homeschool transcript!
As an Amazon Associate I earn from qualifying purchases. Please refer to our
DISCLOSURE
STARTING HOME SCHOOL? CHECK OUT OUR HOW TO HOMESCHOOL GUIDE