Have you ever considered Memorial Day for kids? It's a great learning opportunity, but I have to be honest: whenever Memorial Day is right around the corner, my first thought is always, "Yay! Long weekend!"
This national holiday affords our family a little down time, a chance to reconnect with Daddy, and an excuse to grill meat on an open fire.
It's the unofficial start of summer.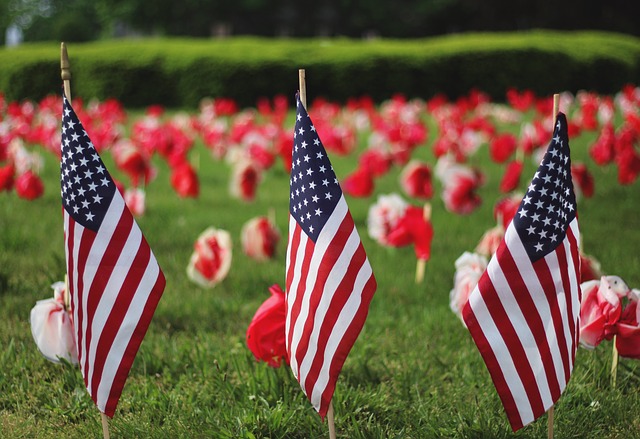 History of Memorial Day
Truthfully, before this I didn't really know what the holiday represented.
Affiliate links are used on this site. As an Amazon Associate I earn from qualifying purchases. Read more in our DISCLOSURE.
Or why we observe it.
Or how it differs from Veterans Day.
I mean, aren't they kinda the same thing?
I couldn't even give my children an educated response when they ask about this national day of remembrance, it's meaning, or origination.
How embarrassing.
Seriously, I know we're homeschoolers.
But, do I have to be the one to teach them everything?
Apparently so.
I started feeling guilty about my lack of knowledge and determined it was rubbing off onto the children. Believe me, we don't need any more excuses to say, "I dunno" up in this house.
So, I did a little digging.
I researched Memorial Day; I also researched Veterans Day.
I'm happy to report there is a distinct difference in the two holidays.
Their distinctions are quite simple and appropriate.
Here's what I found.
Feel free to share this enlightening information with any other uninformed homeschooling Americans in your life.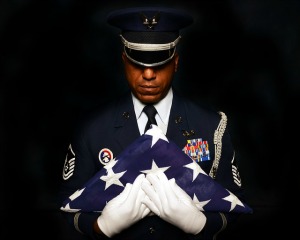 Memorial Day vs Veterans Day: What's the Difference?
Memorial Day is a federal holiday in the United States and is currently observed on the last day of Monday in May.
Memorial Day remembrances encourage society to remember and honor persons who have died while serving in the American Armed Forces.
Memorial Day is an opportunity to pay our respects and offer appreciation to those members of the military who lost their lives serving this country.
Many of us are focused on hamburgers, parades, and chilling out.
We don't even consider the seriousness of this holiday.
We don't think about the sacrifices made, the hearts broken, or the lives negatively affected for the sake of the whole.
Memorial Day vs Veterans Day vs Armed Forces Day
There are two other holidays set aside to celebrate those who have served or are currently serving in the United States military:
Veterans Day
Armed Forces Day
Veterans Day is observed annually on November 11 and is intended to honor and celebrate all U.S. military veterans (living and deceased, active and non-active).
Armed Forces Day, a more minor holiday, honors those who are currently serving and occurs in May.
---
ALSO CHECK OUT:
---
Since researching, now when Memorial Day is right around the corner my next thought will be, "Yay, an opportunity to teach the kiddos about America, freedom, sacrifice, and respect!"
Memorial Day Facts for Kids [VIDEO]
DISCLOSURE: Affiliate links are used on this site and may be used in this post. 
Memorial Day Facts to Share With Kids
Here are some Memorial Day history facts to share with the kids (or even to create Memorial Day facts trivia for your cookout!):
Memorial Day was originally called Decoration Day to honor soldiers who died in the Civil War where the graves were "decorated" with flags and flowers.
The name was changed to "Memorial Day" in 1967.
The Uniform Monday Holiday Act of 1971 deemed Memorial Day be the last Monday in May.
Before Memorial Day, the 3rd Infantry places flags on all the graves at Arlington Cemetery.
Traditionally, the sitting president (or vice president) gives a speech at the Tomb of the Unknown Soldier at Arlington National Cemetery on Memorial Day.
President Ulysses S. Grant led the first Memorial Day ceremony at Arlington National Cemetery on May 30, 1868.
On Memorial Day, it is customary to fly the U.S. flag at half staff until noon, and then raise it to the top of the staff until sunset.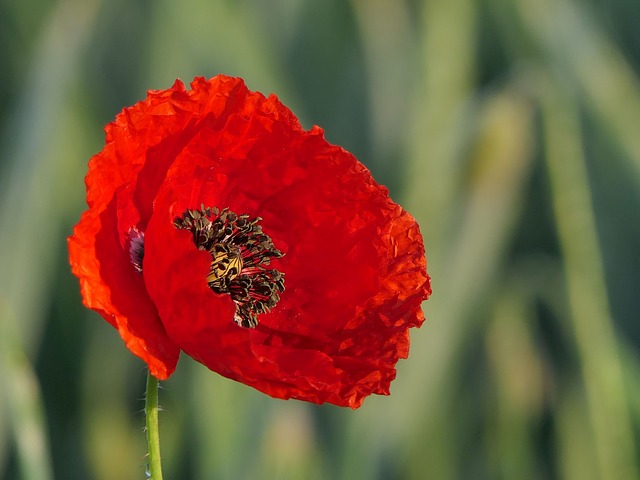 Why is the poppy the flower of Memorial Day?
Another interesting bit of trivia is about the remembrance poppy.
If you look around on Memorial Day, you may see the red poppy flower everywhere and even people wearing the flower.
But, why is the poppy the flower of Memorial Day and what does wearing a red poppy mean?
Wearing a red poppy on Memorial Day (or placing a red poppy on a gravesite) is done in remembrance of those who died in wars for America.
Apparently, in battlefields, the poppy was one of the first plants to grow.
According to The Maritime Executive:
The practice of wearing of poppies was inspired by the poem In Flanders Fields, written in 1915 by Canadian soldier John McCrae. McCrae was a poet, physician, author, artist and soldier during World War I and a surgeon during the Second Battle of Ypres in Belgium in 1915. McCrae's friend Lt. Alexis Helmer was killed during the battle and his burial inspired the poem which was written on May 3, 1915. McCrae saw the poppies during burials around his artillery position. On January 28, 1918, while still commanding No. 3 Canadian General Hospital (McGill) in Boulogne, McCrae died of pneumonia. . . The origin of the red poppy as a modern-day symbol of Memorial Day was the idea of an American woman, Moina Michael.
---
What do coins on Veterans headstones mean?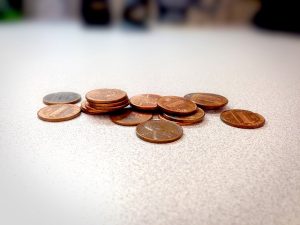 Another thing that you can do during Memorial Day and Veterans Day is to leave a coin on the gravesite of a veteran.
Coins on Gravestones Meaning:
A penny left on a veteran's headstone lets the family know that you stopped by the gravesite to pay your respect.
A nickel left on the headstone lets the family know that someone who served with the deceased in the military stopped by to pay respects.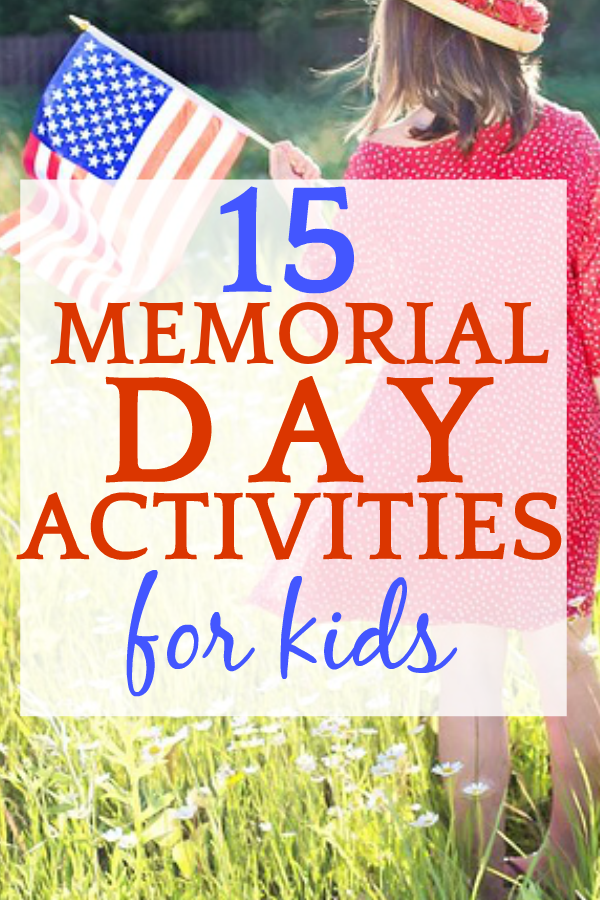 PIN TO SAVE
---
How Do I Teach My Child Memorial Day?
15 Memorial Day for Kids Activities
Here are some ideas and Memorial day printables, crafts, books, and projects that will help your kids with the history of Memorial Day, Memorial Day facts, Memorial Day crafts, and more!
Memorial Day Books for Kids
On behalf of HomeschoolSuperFreak.com, UnqualifiedMom.com, and American homeschoolers, I would like to thank those who have selflessly given the ultimate sacrifice on our behalf.
I would also like to thank their families for the sacrifices they have made as well.
America is an incredible country to call home and that's because the military has made darn sure of it.
So, from the bottom of our hearts, thank you.
We offer our sincerest appreciation and deepest respect.
---
Contributor Angelene's sister enlisted in the United States Navy immediately after high school graduation. Tragically, she was killed in a car accident before she had the opportunity to serve the country she loved. This post is dedicated to her memory.
As an Amazon Associate I earn from qualifying purchases. Please refer to our
DISCLOSURE