We have super fun Jumanji lesson plans & worksheets for teachers and homeschool parents. Don't reinvent the wheel by spending a ton of time searching for it on your own. Here are enough teacher lessons, Jumanji themed games, Jumanji lesson worksheets & teaching resources, teacher's guides, and curriculum to build your own fun, free theme Jumanji study unit! Great guided questions for a Jumanji read-aloud, writing lesson, and even the theme of Zathura, too! After reading Jumanji by Chris Van Allsburg, watch (both movies) for a compare and contrast!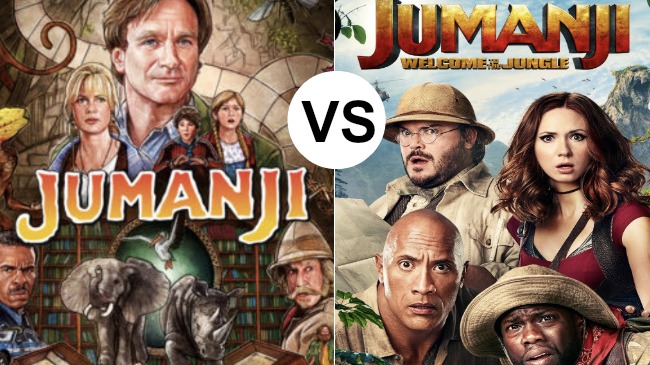 Did you know that Jumanji is a book
?
I mean, I know.
Affiliate links are used on this site. As an Amazon Associate I earn from qualifying purchases. Read more in our DISCLOSURE.
I shouldn't be surprised because, well, everything starts out as a book, but one day we were in the library and I audibly GASPED when I saw the Jumanji book . . .
. . .which I my daughter promptly checked out.
And, the Jumanji book written and illustrated by Chris Van Allsburg was as fabulous as expected (with great black and white pencil illustrations by the author)!
However, if you're like me and my uninformed Jumanji book self, you probably first remember the Jumanji original movie as the first time you heard the word, "Jumanji."
You know, the Robin Williams movie version of Jumanji
.
In the movie, Alan Parrish is a child who finds a super cool board game called (yep, you guessed it) Jumanji.
He plays the game with a friend and is transported into the game, never to be seen again . . .
. . . until 26 years later when he comes back after a couple of other kids play the game.
Then, a great deal of jungle chaos ensues as adult Alan Parrish tries to put the pieces of his life back together by playing the game . . . again.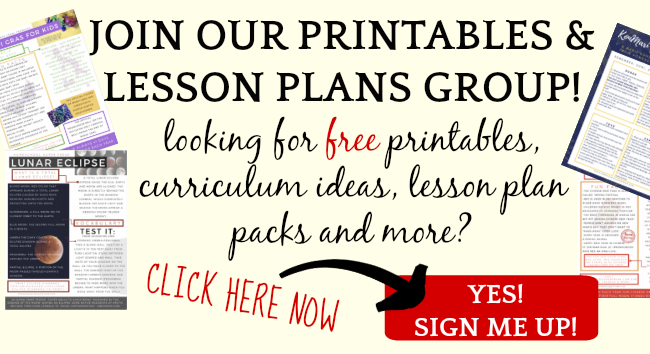 DISCLOSURE: Affiliate links are used on this site and may be used in this post.
Please refer to our DISCLOSURE STATEMENT.
Was Jumanji a real game?
Well, not like in the movie because that would just be . . .
. . . creepy.
HOWEVER, there is a Jumanji board game!
(Although I am kind of bummed that it doesn't come in the wood-carved case like in the movie. I would definitely pay extra to add that collector's version of the game to our game collection!)
What does Jumanji really mean?
The Jumanji book author Chris Van Allsburg, as well as actor Robin Williams, both said the word Jumanji is a Zulu word meaning "many effects."
Jumanji Movie Trailer
(This is "Jumanji 1.")
Is Zathura a sequel to Jumanji?
OK.
If you didn't know about the book Jumanji then I'm really going to blow your mind now.
Ready?
Hey, did you know that there's kind of a sequel/not really a sequel to Jumanji?
It's called Zathura, and (look at that!) it's also a book
!
(We checked this out the same day as Jumanji and the Zathura book is awesome, too!)
Zathura is written by the same author as Jumanji, but the movie is not really a sequel in that it doesn't carry on the story from the first one or have any of the same characters.
In fact, both the Zathura book author and the movie director don't really like people saying that Zathura related to Jumanji.
However, Zathura is similar to Jumanji in that it does involve two kids playing a game where elements of the game come to life — but this time in a space version instead of a jungle version.
In the movie version of Zathura
: A Space Adventure, two brothers discover an old game and decide to try playing the Zathura game out while alone in their house.
"On their fantastic journey, they are joined by a stranded astronaut and must survive meteor showers, hostile lizard-like aliens, a rocket-propelled robot who runs amok and an intergalactic spaceship battle. Unless they finish the game and reach the planet Zathura, they could be trapped in outer space forever."
This movie isn't as good as the original Jumanji and certainly doesn't have the same level of special effects, but it's still worth the watch.
It would make a fun movie night to pair both of the movies and maybe even the game and have a theme party.
(Side note: There was a Zathura board game, but now it's only available in used or collector's versions. Just do an internet search. Bummer.)
Zathura Movie Trailer
---
ALSO CHECK OUT :
---
Jumanji: Welcome to the Jungle
(The Jumanji 2 cast 2017 includes funny men Dwayne THE ROCK Johnson, Kevin Hart, and Jack Black, and a really empowering Karen Gillan. The Jumanji 1 cast 1995 included Robin Williams and Kirsten Dunst.)
This Jumanji reboot brings the "game" into the video game era.
For this Jumanji remake, there's no board game.
(BOO!)
Instead, four teens are transported into a retro video game they are playing and assume the avatars that they were playing with during the game.
And, they're in the jungle . . . again!
(Hence, the title . . . )
This movie isn't a sequel either, however. It is being called "just another Jumanji adventure" in the series of films, even though they reference the original film and it's referred to often as "Jumanji 2."
---
DON'T MISS OUT ON MORE AWESOME MOVIE/BOOK THEME LESSON IDEAS AFTER THIS POST!
(SCROLL TO THE BOTTOM.)
---
Jumanji Trailer (Welcome to the Jungle)
(This is the "Jumanji 2" movie.)
How many Jumanji movies have been made?
As of the writing of this post, there have been three related Jumanji movies:
Jumanji (1995)
Zathura: A Space Adventure (2005)
Jumanji: Welcome to the Jungle (2017)
There is a Jumanji sequel in the works to Jumanji: Welcome to the Jungle currently just titled Jumanji 3. It is set to be released December 2019.
29 (MOSTLY FREE) Lessons, Worksheets, Activities and Projects for the Jumanji Book & Zathura Book & Movie
Since there are a couple of books, three movies, and games that relate to this topic, there's enough to create a series of fun learning comprehension lessons and activities and even an entire unit study!
Here are some great ideas for Jumanji book-movie learning:
Reading/Language Arts Lesson on the book
Literature printable for the book
Interview with the author Chris Van Allsburg
Read about jungle and rainforest animals:
(affiliate links)
Do a puzzle
Using Jumanji in class ideas (grades 3-5)
Teaching math probability with this topic (grades 5-6)
Do some Jumanji group team building exercises
Print and play a board game inspired by the book/movie
Make your own board game printables
Rainforest jungle animals matching game (grade 2)
Jungle hidden picture placemat
Color by number math jungle lion
Have a jungle themed movie viewing or book discussion party
Make a music drum (like heard in the movie)
Do a crocodile obstacle course
Zathura Lessons
We included Zathura here, too, in case you want to include those lessons with your Jumanji studies:
Zathura inspired space unit study (items for grades 3-8)
---
THEME LESSONS: TRY THESE NEXT
WONDER LESSON PLANS (BOOK AND MOVIE)
WRINKLE IN TIME LESSON PLANS AND PROJECT IDEAS (MOVIE AND BOOK)
As an Amazon Associate I earn from qualifying purchases. Please refer to our
DISCLOSURE