If you're looking for another fun theme lesson, look no further than the works of Roald Dahl! Here's why . . .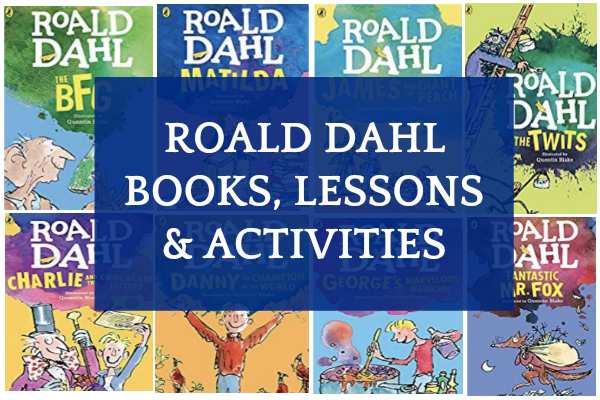 Even if you don't know the name Roald Dahl, you are probably familiar with his work
He's the author of some of the best children's books published.
Roald Dahl books include titles like Matilda, The BFG, James and the Giant Peach, The Twits, and—my personal favorite—Charlie and the Chocolate Factory.
Affiliate links are used on this site. As an Amazon Associate I earn from qualifying purchases. Read more in our DISCLOSURE.
(See? I told you that you would recognize some of Roald Dahl's books!)
Roald Dahl Biography
Roald Dahl was born on September 13, 1916, in South Wales, United Kingdom.
His first name is pronounced like Roo-All, and his last name is pronounced like Doll.
Roo-All Doll.
Dahl was a British author who has sold more than 250 million copies of his 19 books over time!
But, Dahl actually began his writing career with short stories. It wasn't until much later that he became a children's author.
Dahl told his children nightly bedtime stories that inspired his future career as a children's writer.

These stories became the basis for some of his most popular kids' books, as his children proved an informative test audience.

'Children are … highly critical. And they lose interest so quickly,' he asserted in his New York Times book review interview.

'You have to keep things ticking along. And if you think a child is getting bored, you must think up something that jolts it back. Something that tickles. You have to know what children like.'
Later, Dahl wrote about his childhood in the his biography, Boy: Tales of Childhood.
Roald Dahl died on November 23, 1990, from an infection.
He was 74 years old.
More Roald Dahl Facts
---
YOU MAY ALSO LIKE :
---
Roald Dahl:
• Was a World War II Fighter Pilot.
• Didn't write children's books until after he had his own kids.
• Wrote the screenplay for Chitty Chitty Bang Bang
.
• Created all of his children's books in a small shed in his garden.
Roald Dahl Day
September 13th is Roald Dahl's birthday and is celebrated around the world as Roald Dahl Day.
(Just look on social media for #RoaldDahlDay.)
With such great books, how can you not include this celebratory day in your homeschool lessons?
However, Roald Dahl books are so fantastic that you don't need to wait for one specific day to celebrate the author and his books (although that day is really fun, too)!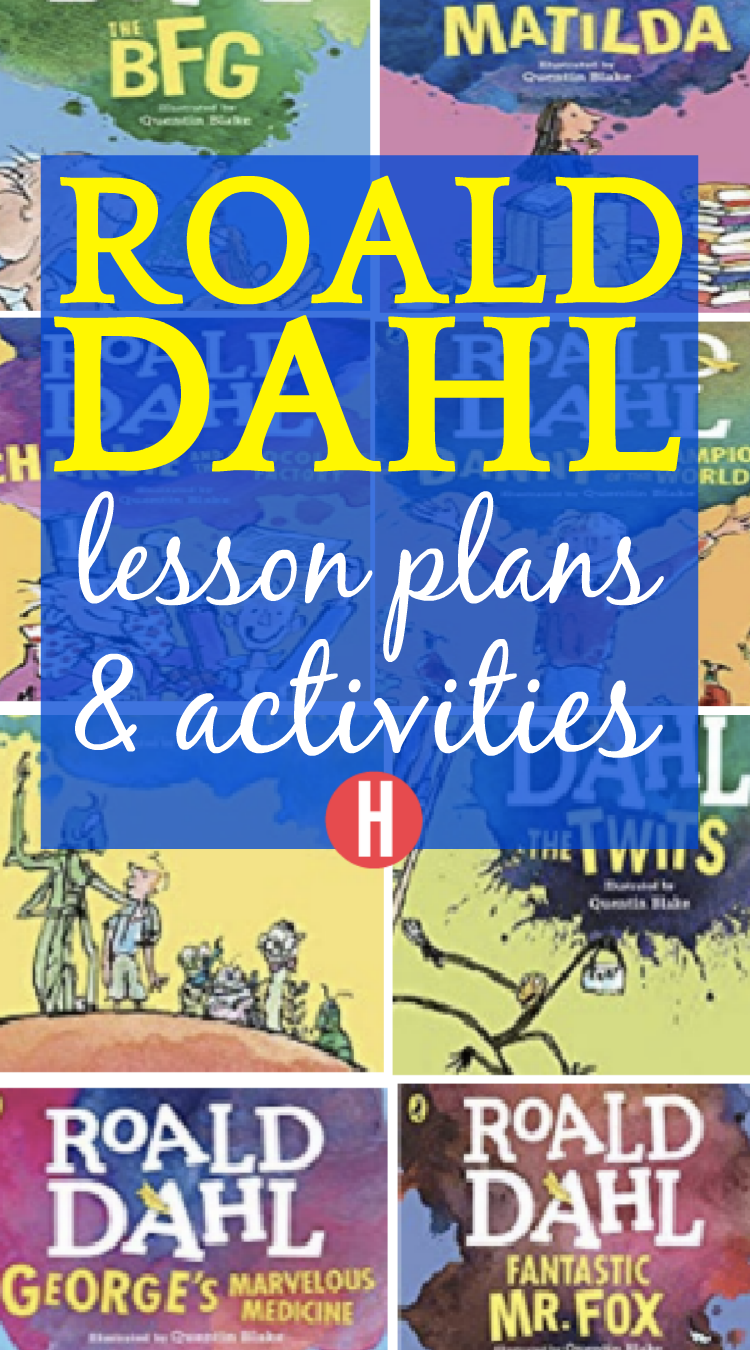 Roald Dahl Books, Activities, and Lessons
To celebrate Roald Dahl Day or to create fun unit lessons, here are some great activities to incorporate into your learning:
1. Get a Roald Dahl Day Party Pack
Download the FREE Roald Dahl Day Party pack to get some great ideas for your party including invitations for your party, a party hat craft, Mr Twit's beard craft, games, quizzes, and more!
2. Do Roald Dahl Lesson Plans
There are a variety of FREE Dahl book lesson plans where you can "teach the story."
There are lesson plans and activity ideas for author Roald Dahl books.
3. Play Roald Dahl Online Games for Kids
Did you know that there is a free "Twit or Miss" game app and free Roald audio books?
These are great additions to your Dahl Day party or lessons.
4. Listen to Roald Dahl Audio Books
Listen to chapters from Roald Dahl books on SoundCloud for free.
5. Create Some Revolting Recipes
Make some Revolting Recipes
inspired by the author's books!
Start with these:
• Whipple-Scrumptious Fudgemallow Delight
6. Make Roald Dahl-Inspired Crafts
• Create Miss Trunchbull's newt (from Matilda)
• Color an Inventor door hanger
---
ALSO CHECK OUT :
---
• Make some twisting Dahl characters
• Make a Fantastic Mr. (Origami) Fox
7. Host a Roald Dahl Movie & Costume Party
Celebrate by having a Roald Dahl book character costume party and movie viewing with your friends.
Grab your favorite Roald Dahl character costumes HERE.
8. Read Roald Dahl Books
As an Amazon Associate I earn from qualifying purchases. Please refer to our
DISCLOSURE
STARTING HOME SCHOOL? CHECK OUT OUR HOW TO HOMESCHOOL GUIDE