At various times in our homeschool journey, we chose to unschool . . . and even decided that unschooling high school was an option.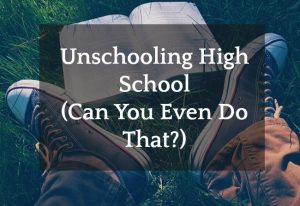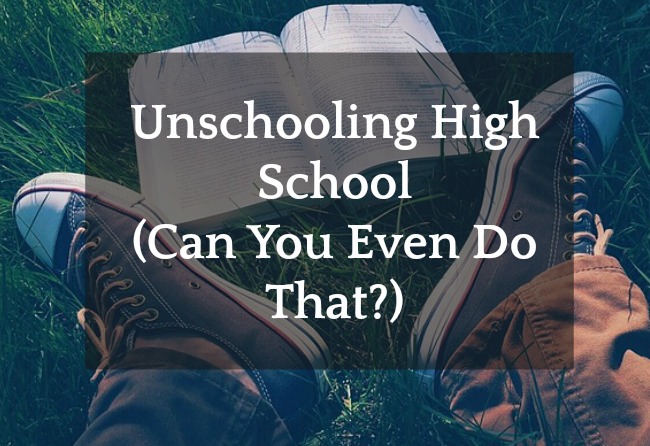 IS UNSCHOOLING LEGAL?
Unschooling is a form or method of homeschooling, so unschooling is legal in all 50 states because homeschooling is legal in America. You can unschool all ages and stages, from preschool to high school. However, each state has different home school laws. So, be sure to check the homeschool requirements for your state.
When my son was young, we just received a few sideways glances about unschooling:
"Oh, you're one of those. We don't do that…"
(The homeschooling judgment got annoying, but whatever.)
As he got older, though, those glances turned into concerned comments.
Am I damaging his college prospects by unschooling high school?
(He's currently a senior in college with a 4.0, so apparently not!)
Will he ever get a job if we unschool?
(He's had a few, and has risen pretty quickly in them.)
Won't he be unable to work as part of a team?
(Yes, back to the homeschool socialization thing.)


As I write this, he's helping lead a volunteer team for a political campaign.
He also travels to other countries with missions teams several times a year.
Thanks.
I think he's good.
I'm not writing this to brag on my kid, because, well . . .
he hates it when I do that.
I'm writing this to dispel some long-standing homeschooling myths, especially about unschooling.
That way, you can take an honest look at it and figure out if it might work for your family!
---
WE HAVE MORE GREAT UNSCHOOLING INFO AT THE BOTTOM OF THE POST. DON'T MISS IT!
[KEEP SCROLLING!]
---
DISCLOSURE: Affiliate links are used on this site and may be used in this post.

PIN TO SAVE
So, What Is Unschooling?
I think a lot of the misconceptions about unschooling come from a misunderstanding of what it is because there are no unschool rules.
Simply put, what unschooling means is unschooling – or delight-directed learning, as it's often called – is allowing your child the freedom to learn about what interests them in the way that makes the most sense.
Pretty easy, right?
But that definition is also pretty broad.
Sometimes, it's easier to define something by stating what it's not.
Unschooling is not . . .
• Unschooling is not a Lord of the Flies
type of educational philosophy. It does not involve setting your child loose in the savage wastelands of academia, hoping that they emerge unscathed on the other side.
• It's not a child-run dictatorship in which you bow to your child's whims, never requiring them to learn anything they don't "like."
• Contrary to popular belief, unschooling does not require you to move to the mountains and live completely off the land, forsaking society and its comforts. (You're welcome to do this if you choose, but it's by no means the norm.)
---
DON'T MISS:
---
So How Do You Unschool High School?
That's kind of the thing about unschooling; there is no set blueprint.
(And, there is no unschooling curriculum.)
It really does look different for every family.
That's also the point, though.
In unschooling, you don't set the course of study by yourself. You don't require your child to fulfill it according to the teacher's manual.
---
ALSO CHECK OUT:
---
Instead, you work with your child to determine what best fits them.
Discuss their goals, their likes, their strengths and weaknesses – and then work with them to set a plan.


HOW TO UNSCHOOL
Unschooling might involve:
Textbooks (yes, they're allowed in unschooling!)
Internships
Mentoring programs
Afternoons out in the woodshop or in the garden (or wherever)
Hours spent researching the details of what fascinates your teen
More hours learning to put that information to use
& MANY OTHER THINGS
For my son, it meant a huge Audible library of political theory and philosophy, as well as a few dozen rolls of duct tape to make an arsenal of medieval melee weapons.
(He's now a Politics & Policy major and a Military History minor. Go figure!)
It also meant several hours of comparing his favorite novels to their movie counterparts in order to figure out the details of storytelling on paper and onscreen.
(He's currently planning a novel trilogy with what he's learned.)
And when he couldn't sleep, because he's a teenage boy, it meant hours on YouTube watching Disney clips from the 40s through current movies.
I found out later that he was analyzing the social messaging.
He then compared it with cultural changes he noticed in literature and politics.
(Funny, I just memorized the songs!)
This is just an example of unschooling.
Your unschool journey will look very different.
(And, that's OK!)
An Important Note on Unschooling
It is really important to note that unschooling is not the right choice for every child.
If it was, other homeschooling methods wouldn't exist!
If your child is not a self-motived learner, unschooling might not be the right choice.
Notice, however, that I said "self-motivated to learn." I didn't say "self-motivated to learn with the method we're currently using."
There's a big difference!
If your child needs a strong structure with daily checklists and clearly defined boundaries, you may want to check into something like traditional textbooks or classical education.
Unschooling does offer some amazing opportunities, but the boundaries are pretty loose.
This is freeing for some students, terrifying for others.
That's ok, though – do what works best for your child!
---
• RECAP: Unschooling High School •
---
There are many different ways to unschool high school — everything from writing and literature analysis to science and math, and everything in between.
There will be plenty of ideas for out-of-the-box subjects and projects, too.
They're incredibly effective and fun!
So if unschooling sounds like something that might work for your high schooler, it is possible (and they can even get into college after unschooling!)
DON'T MISS MORE GREAT UNSCHOOLING INFO AT THE BOTTOM OF THE POST.
[SCROLL DOWN]
---
Jennifer Duncan is the founder of A Helping Hand Homeschool, providing resources, unit studies, support, and consulting for homeschool families. You can follow her on Facebook, Pinterest, Twitter, and Instagram!
---
Also Check Out These Unschooling Books
(affiliate links are used in this post)
---
MORE UNSCHOOLING INFO: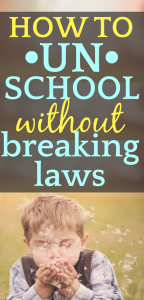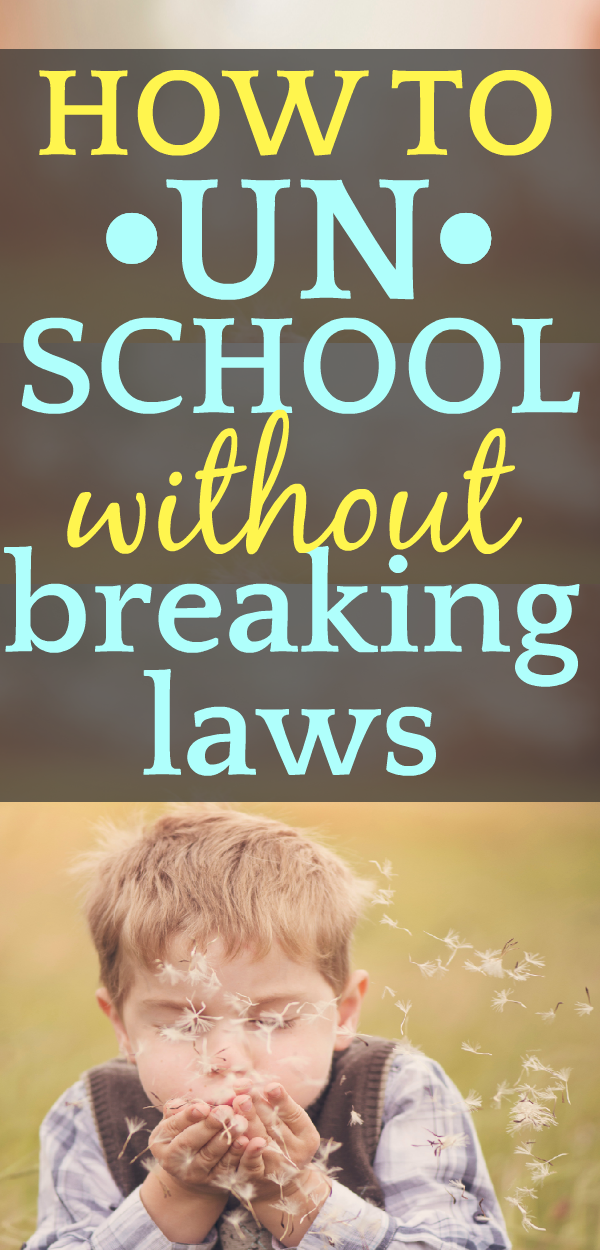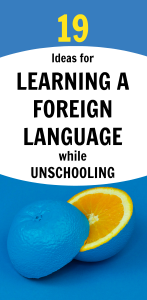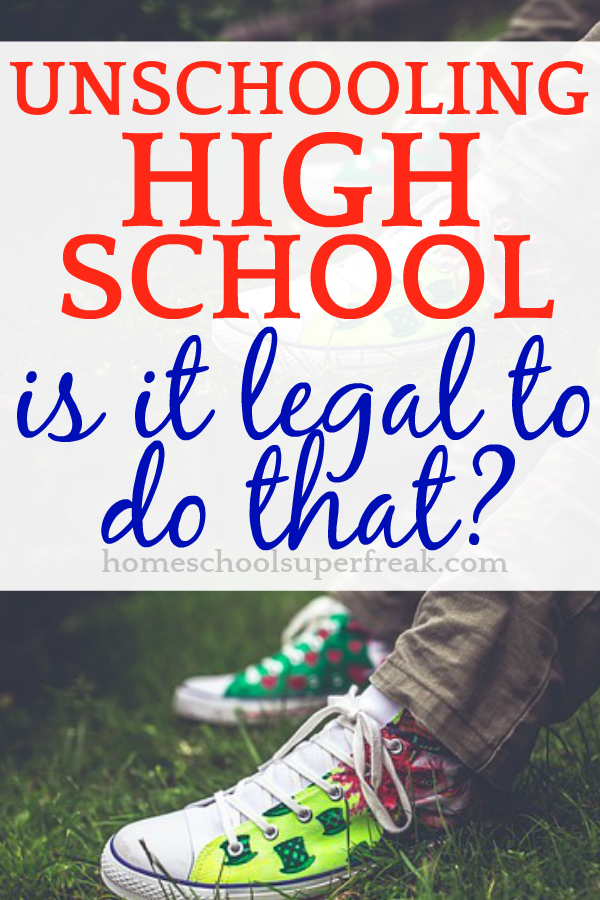 DISCLOSURE
: Affiliate links are used on this site and may be used in this post.