What is unschooling curriculum?
If you are interested in homeschooling or new to homeschooling, you probably hear the word unschooling from time to time and you may be wondering what exactly is unschooling?
Or, you may be wondering all of the above like: what is unschooling homeschooling, what that unschool lifestyle is all about,  if it's an option for your family, or even is unschooled legal.
Let's take a closer look . . .


---
What is unschooling?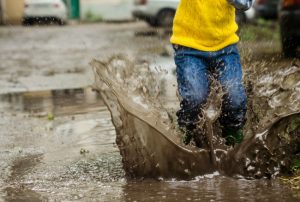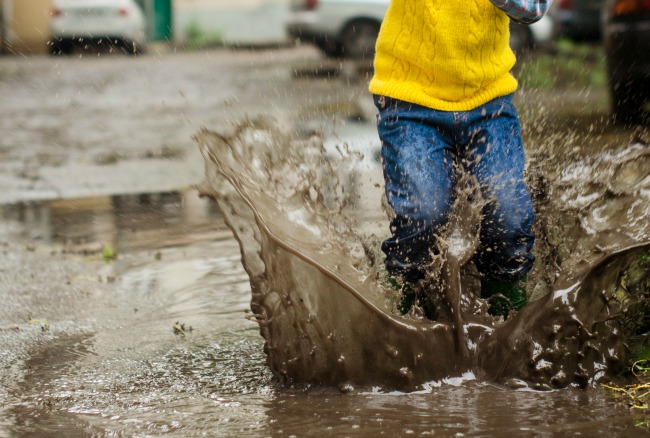 Unschooling is a learning method, homeschool style, or philosophy–based on the theories and teachings of John Holt–that allows children freedom in learning from doing and experiencing away from curriculum or a strict school schedule. Natural learning, experience-based learning, or independent learning are synonyms for this style. Some see unschooling as a method of homeschooling, while others see it as a completely separate style of learning. There is no unschooling curriculum because it's a style of learning. When discussing unschooling vs homeschooling, unschooling is often seen as a method or style under the bigger homeschooling umbrella. Unschooling is often wrongly assumed to be un-parenting.
Affiliate links are used on this site. As an Amazon Associate I earn from qualifying purchases. Read more in our DISCLOSURE.
---
What is unschooling? [VIDEO]
---
NaturalChild.org describes unschooling in the following fashion:
A large component of unschooling is grounded in doing real things, not because we hope they will be good for us, but because they are intrinsically fascinating.

There is an energy that comes from this that you can't buy with a curriculum.

Children do real things all day long, and in a trusting and supportive home environment, 'doing real things' invariably brings about healthy mental development and valuable knowledge.

It is natural for children to read, write, play with numbers, learn about society, find out about the past, think, wonder and do all those things that society so unsuccessfully attempts to force upon them in the context of schooling.

[It] provides a unique opportunity to step away from systems and methods, and to develop independent ideas out of actual experiences, where the child is truly in pursuit of knowledge, not the other way around.
---
What is the difference between homeschooling and unschooling?
The difference between homeschooling and unschooling is that homeschooling is a broader term that covers a wide variety of home education and learning. Unschooling is often seen as a method or style under the umbrella term of homeschooling. Homeschooling uses many different parent directed learning approaches, while unschooling relies on the child to lead in his or her learning.
---
What is radical unschooling?
Radical unschooling expands the philosophy of unschooling into other parts of the child's life beyond schooling. Radical unschoolers operate under the belief of trust that children have more wisdom more than society gives them credit. With radical unschoolers, parents act as guides and facilitate their learning and life.
---
DISCLOSURE: Affiliate links are used on this site and may be used in this post.
Please refer to our DISCLOSURE STATEMENT.

TAP TO PIN TO SAVE
---
How To Start Unschooling
With this learning philosophy, you don't use specific a homeschool curriculum, or textbooks, or a rigid schedule, or structured learning.
It doesn't mean that you cannot use books or online classes during this unschooling.
It just means that you are not following a specific homeschool curriculum.
For example, your unschooler may have an interest in coding games, so they may ask to take a coding class to learn how to use a specific computer coding program. Then, they may spend time learning more about coding on YouTube, working on a coding program, reading books about coding, and more.
---
There is no set time for learning for unschoolers because learning happens all the time! So, you don't "do" home school. Learning just . . . happens naturally.
---
During this time, learning flows naturally and is led by your child at his or her own pace. For example, unschoolers may use cooking as a method of learning. When following a recipe and cooking, children work on reading, use math skills, and learn how to follow directions to completion of a project—all from cooking!
Also, unschoolers are often big on working on life skills.
So, if a child is cooking, they are also learning about grocery shopping, budgeting, nutrition, and even housekeeping while cleaning up after their cooking project.
---
The unschool method is about trusting children and empowering a child to learn  and lead life while helping instill a lifelong love of learning.
---
ZenHabits.net discusses this unschool approach:
[With this method] kids learn how to learn, how to teach themselves.

If you know how to learn and how to teach yourself, then you are prepared for any future.

If in the future the things we know are obsolete, then the person who knows how to learn anything will be ready to learn whatever is in use in the future.

The person who only knows how to learn from a teacher will need a teacher to teach him.
---
DON'T MISS:
---
An easy way to get started unschooling is to:
Simply ask your child about his or her interests!
What do they want to learn about?
Once you understand their interests, you can help guide them in ways to learn.
For example, maybe your child is interested in sea turtles.
To help support this learning, you can watch a documentary on sea turtles.
You can check out sea turtle books from the library.
And, you can study and draw sea turtle anatomy.
You can even visit a sea turtle rescue center and watch a sea turtle release.
But, the most important thing is that you let your child lead in how they want to learn.
TRUST that they can learn the way that is most comfortable for them!
The ways that you support your child in learning are as vast as your (and your child's) imagination!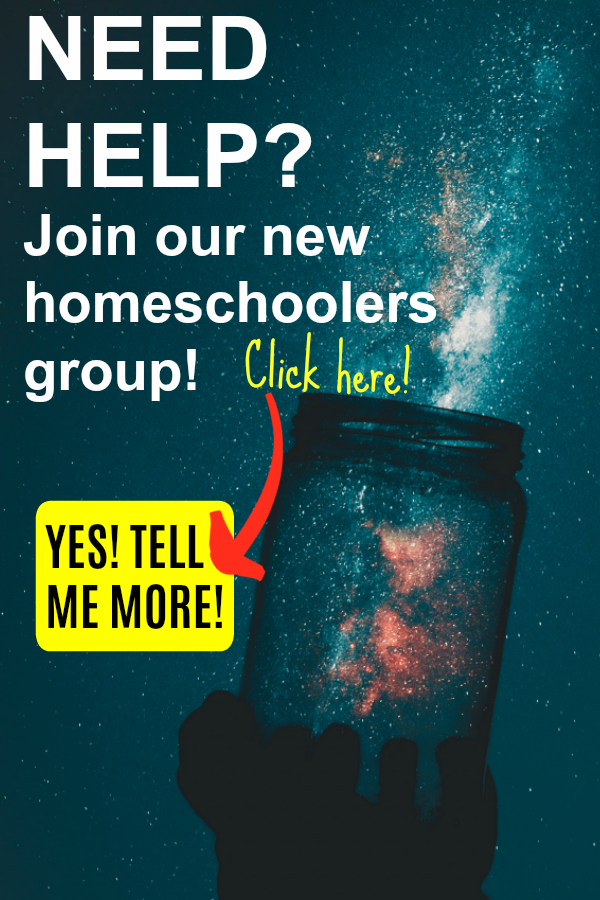 History: How Did Unschooling Start?
Unschooling is based on the theories and teachings of John Holt.
John Holt was an author and educator and pioneered the unschool movement.
Holt said, "Helping children learn and explore in the world is best seen as a branch of natural science, like trying to raise exotic plants or little-known animals."
Holt worked as an educator for years before he realized that education is not the same as schooling or learning.
Holt's controversial position as a progressive school reformer in the 1960s changed to that of social reformer in the 1970s.

Holt insisted that laws and customs that prevent children and families from learning in the real world should be challenged and that school should be viewed as a convivial learning resource, like a library, rather than a compulsory treatment clinic.
Holt died in 1985, but his work is very much alive in the homeschooling and unschooling lifestyle.
John Holt Unschooling Book
John Holt books are still used by unschoolers and homeschoolers to incorporate into their home education lifestyle today:
Is Unschooling Legal?
This style of learning may seem like a radical approach to many, even in the homeschool community.
Because of this, many people often wonder if this method of homeschooling is legal.
The biggest thing to remember is that unschooling does not mean not learning, nor does it mean not parenting.
This approach is categorized as part of homeschooling, which is legal in every state of the United States.
However, every state has different homeschooling requirements.
Before you do anything else, you should first check the homeschool laws and requirements for your state.
Some states have specific homeschool curriculum requirements that you must meet.
(Be aware: homeschooling is illegal in some other countries outside of the United States.)
Are There Disadvantages of Unschooling?
The biggest disadvantage of unschooling is that uncomfortable, guilty feeling you get when you first start, especially if you attended a traditional school (like a public school).
(This is where DESCHOOLING comes in super handy!)
It may feel unnatural and like you are doing something wrong because you are not following a schedule or specific homeschool curriculum (which pushes many homeschoolers outside of our comfort zone).
However, what you're really doing is taking a step back and allowing your child to learn the best way they know how!
Here are some disadvantages of unschooling:
Feeling guilty that your child is not learning.
Fighting society's perception of unschooling.
Questioning your decision and wondering if this is really going to work longterm.
"Proving" (assessing) learning for some state homeschooling requirements may be difficult.
Keeping your child motivated to lead their own learning.
Creating an unstructured environment may be difficult for some families.
Making sure that you're not using unschooling as an excuse not to school or not parent.
What Does Unschooling Look Like?
People often ask about an unschooling schedule or want to know what a typical day looks like.
That's a tough question to answer because, by definition, unschooling is not schooling, has no set schedule, and there is no unschooling curriculum.
So, everyone's day (or "schedule") will look completely different because you are letting your child lead in their learning.
Examples of Unschooling
When unschooling, each day will look different than the day before.
Here's an example of a few unschooling days:
DAY 1
One morning, you may all rise at 7:00 a.m. to volunteer at a local food bank.
Then, you spend two hours at the library where your kid researches and reads about a new piece of technology that he saw in a documentary you watched last week.
On the way home, you finish listening to a storytelling podcast.
While you and your kid make dinner together.
After dinner, it's your kid's turn to clean up the kitchen and dishes.
After that, he watches a television (his choice) and plays video games.
Just in that unschooling example day, your child has covered:
Community service (volunteering)
Technology
Language arts
Reading
Research skills (library)
Math (cooking)
Grammar (storytelling)
Life skills (kitchen cleanup)
And so much more!
DAY 2
The next morning, your child may sleep until 10:00 a.m. and then spend the entire day working on a computer coding program/game that he's trying to finish.
DAY 3
The day after that, your kid may spend the morning at swim class outside the home, work on an art project at home, and then attend a drama class at the local community theater.
Presumably, all of the things listed in these examples are topics of interest to the child and things that he wanted to pursue.
As you can see, unschooling can be very interesting and diverse!
Unschooling versus Deschooling
There is something within the homeschooling community called deschooling.
Unschooling and deschooling are often confused, even within the homeschooling community.
Unschooling is the philosophy of allowing children to lead in their learning and education.
Deschooling is a period of adjustment that a homeschooling family takes to "unlearn" the traditional methods of schooling.
For deschooling, if you remove your child from a public school to homeschool, you will want to spend a period of deschooling in order to adjust to this new learning lifestyle.
Often, the philosophy of unschooling is used during the deschooling period.
How To Start Unschooling | Grab An Unschool Book To Help You!
A great way to get started is by learning from those who went before us.
These are some of the best unschooling books that will help answer more of your "What is unschooling?"  or "Does unschooling work?" questions.
They also cover how to start unschooling and why it's a great learning choice for your family.
---
HOMESCHOOL BLOG POSTS : CHECK THESE NEXT
If you're looking for more unschool blogs, check out these:
As an Amazon Associate I earn from qualifying purchases. Please refer to our
DISCLOSURE