One year as September 11th approached, I was giving some thought about how to incorporate teaching 9/11 for kids as a theme lesson. It's such a tough, but important history topic to add to your learning about what happened on 9/11. Here are 9 11 lesson plans activities, 9/11 articles for students, and more to help understand September 11th and talk to children about this tough subject.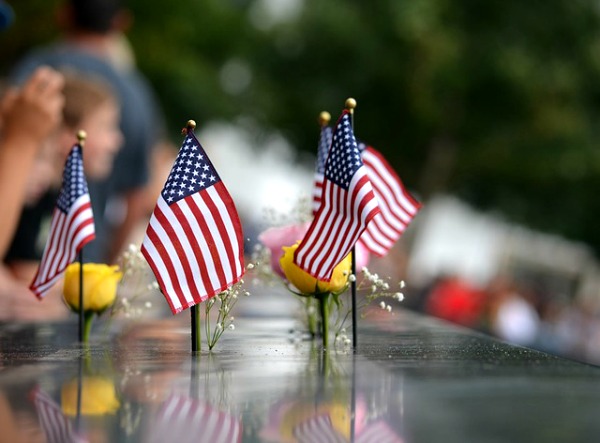 When my daughter turned nine, I decided that it was important to have a larger discussion about 9/11 (and look for better ways of teaching 9/11 for kids).
Affiliate links are used on this site. As an Amazon Associate I earn from qualifying purchases. Read more in our DISCLOSURE.
We've had some discussions about September 11th, but we've never really gotten into the full details.


But, I was concerned:
Since it is such a sensitive topic (and I have a very sensitive child), how can we learn about the topic in detail without creating a sense of fear?
After doing some research, here are 9/11 for kids explanations, lesson plans, and activities that you might find useful in teaching September 11th (especially for elementary students) and helping kids better understand terrorism and this tragic day in U.S. history.
TEACHING 9/11 FOR KIDS
Kid-Friendly Explanations of 9/11
13 September 11 Lesson Plans, Activities, and Resources
1. 9/11 Memorial & Museum Lesson Plans
The 9/11 Memorial & Museum offers lessons plans on the history and commemoration. It also offers teaching guides and a guide to talking to kids about terrorism.
Grades K-12
2. What Happened on 9/11?
Scholastic has lesson plans, news stories, videos, and book recommendations on 9/11.
Grades 3-12
3. Terrorism-Related Issues
PBS has a list of lesson plans and information that deals with the topics of "peace, tolerance, war, patriotism, geography, and other related issues."
4. America Responds to Terrorism
The Constitutional Rights Foundation (CRF) has a list of online lessons and resources that covers terrorism, traumatic events, and more.
5. Helping America Cope
Helping America Cope is a free guide "to help parents and children cope with the anniversary of the September 11, 2001 terrorist attacks, and will assist with fears and feelings in the wake of the attacks, the ongoing war on terrorism and continued terrorist threats."
They also have a free download, Helping Children Cope with the Challenges of War and Terrorism.
6. Stories About People from September 11th
Legacy.com provides a list of all of the people killed on September 11th, stories about some of them, and even includes an online book that you can sign with thoughts, stories, or photographs.
7. Another Day That Will Live in Infamy
The New York Times provides a lesson plan where the students will read a news article on 9/11 and then spend time discussing and writing about the articles.
From the description:
Students are encouraged to share, through discussion and writing, their feelings about these and other acts of terrorism, as well related issues such as national security and media coverage of the attacks.
There are also extension activities for more learning also Interdisciplinary Connections for subjects.
Grades 6-12
8. Hooray for Heroes
Scholastic.com offers a lesson plan on heroes, which can be paired with 5 Heroes Of September 11, 2001 Who Must Never Be Forgotten lesson plan.
Grades 3-8
9. Preventing Terrorism on the Home Front
CNN.com has a lesson plan for discussing a terror attack and then reviewing responses to it.
Older Students
10. Always Remembered, Never Forgotten
If you're looking for a craft, check out this Always Remembered, Never Forgotten flag handprint craft.
11. Read Children's Books About 9/11
If you're looking for kids' books about September 11, check out this list.
These books are in no specific order and are not separated by age/grade, so please be sure to read the full description of the book to make sure that it is appropriate for your child's age.
12. Teaching 9/11 for Kids
The National Education Association has a huge list of free resources on teaching 9/11 for kids.
13. September 11: Proverbs of One World
Create your own personal memorial to September 11.
"Students create a book or bulletin board of proverbs that offer lessons connected to themes of freedom, tolerance, patriotism, diversity, and respect."
As an Amazon Associate I earn from qualifying purchases. Please refer to our
DISCLOSURE
STARTING HOME SCHOOL? CHECK OUT OUR HOW TO HOMESCHOOL GUIDE