We celebrate it. We have cookouts. But, have you really stopped to consider, "What is Labor Day?" so you can share it with your kids?
I love a good homeschool theme study unit, don't you?
Have you considered adding Labor Day activities to your learning?
Labor Day is a holiday that many of us think of as a long, holiday weekend barbecue thing.
But, what is Labor Day about, after all?
Affiliate links are used on this site. As an Amazon Associate I earn from qualifying purchases. Read more in our DISCLOSURE.
And, why do we celebrate Labor Day?
Here are Labor Day facts and history and the history of why we celebrate our workers in the USA.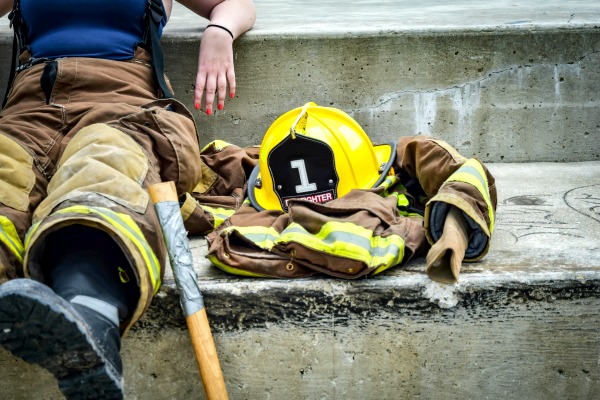 What Is Labor Day, When Is Labor Day, And Why Do We Celebrate It?
When Is Labor Day?
Labor Day in the United States is celebrated on the first Monday in September to honor American workers.
Labor Day History
According to History.com, Labor Day became a federal holiday in 1894 by President Grover Cleveland.
The holiday came about because during this time many people, including children, worked long, hard days in factories seven days each week.
Not only that, the working conditions were often considered extremely unsafe.
The workers then began to protest and strike against those conditions.
On September 5, 1882, 10,000 workers took unpaid time off to march from City Hall to Union Square in New York City, holding the first Labor Day parade in U.S. history.
The Labor Day legislation was later made an official holiday "to repair ties with American workers."
---
CHECK THIS OUT NEXT:
---
SEE A LABOR DAY HISTORY TIMELINE
Labor Day Traditions
In the United States, Labor Day is often the mark of the end of summer for many. It is often marked with parades, special events, and parties.
Most workers have the day off in order to enjoy a day of rest. However, most restaurants and many retail stores are still open and those employees often do not enjoy a day off for Labor Day.
A Labor Day tradition for many people is to have cookout and celebrate the day.
Labor Day Quotes
Be sure to include these Labor Day quotes with your studies for inspiration or for your craft projects and Labor Day fun for kids:
"No work is insignificant. All labor that uplifts humanity has dignity and importance and should be undertaken with painstaking excellence." –Martin Luther King, Jr.
"The best way to find yourself is to lose yourself in the service of others." -Mahatma Gandhi
"A hundred times every day, I remind myself that my inner and outer life depend on the labors of other men, living and dead, and that I must exert myself in order to give in the same measure as I have received and am still receiving." -Albert Einstein
History Channel Labor Day Video
This is a great History Channel Labor Day video to watch as part of your study unit.
36 Labor Day Activity Ideas and Labor Day Arts and Crafts
Labor Day Printables, Activities, and Lessons
Whether you're looking for Labor Day activities, Labor Day arts and crafts, Labor Day lesson plans or printables, or maybe some good old patriotic crafts or outdoor activities, then there's something for you on this Labor Day ideas for kids list!
Learn more about the history of Labor Day in this printable
Understand the history of child labor in this lesson plan
Do Labor Day activity sheet
Make a super easy layered patriotic dessert
Hold a lemonade stand
and practice business skills
Get a Labor Day writing activity
Have fun with a Labor Day word search from Teachers Pay Teachers
Do a Labor Day internet scavenger hunt from Education World
Group homeschool project: create your own business from Education World
Grab Labor Day lesson plans and resources from NEA
Get a "Work for the Lord" lesson plan
Download Labor Day lesson plans on unions from PBS
Have fun with career thank you cards, hats, and puzzles from Education.com (good for younger ages)
Learn more about careers from this extensive list on Career Kids
Draw (or download) a paper doll and then dress him/her in different career uniforms like: mail carrier, artist, scientist, chef, architect, police officer, airline pilot
Download and color this book of community workers where you can brainstorm on their different jobs
Make a craft stick flag
Create fireworks in a jar
Download coloring sheets of community helpers
Make a Five Little Fire Fighters painting
Make an easy (but super cool) flag wreath for your front door
Create marble fireworks
Play outdoor games
Make some patriotic popcorn
Create lawn Twister using this awesome spray chalk
Have a Labor Day scavenger hunt.
Get a free Labor Day mini book to do some Labor Day math.
Grab Community Helpers Book Set – 20 Early Reading Booklets for PK-2 or SPED about Different Community Workers.
Labor Day Children's Books
Here are kids' Labor Day books to include with your studies:
As an Amazon Associate I earn from qualifying purchases. Please refer to our
DISCLOSURE
STARTING HOME SCHOOL? CHECK OUT OUR HOW TO HOMESCHOOL GUIDE