Have you been searching for the best laptops for homeschool?
Searching for the best laptops for students and choosing the best computer for homeschool can make you crazy!
I mean, Is Chromebook good for homeschool?
Or, What things should I consider when buying a homeschool computer?
And, Are there homeschool discounts on laptops?
(Wouldn't that be awesome if you could FINALLY get a break on your homeschool budget and get a cheap computer?)
Well, we have some really great news because Microsoft has now defined homeschoolers as a "qualified educational user."
Why is this important?
Because now non-profit organizations like Notebooks For Students (NFS) can provide deep discounts on laptops and software to be used in homeschool!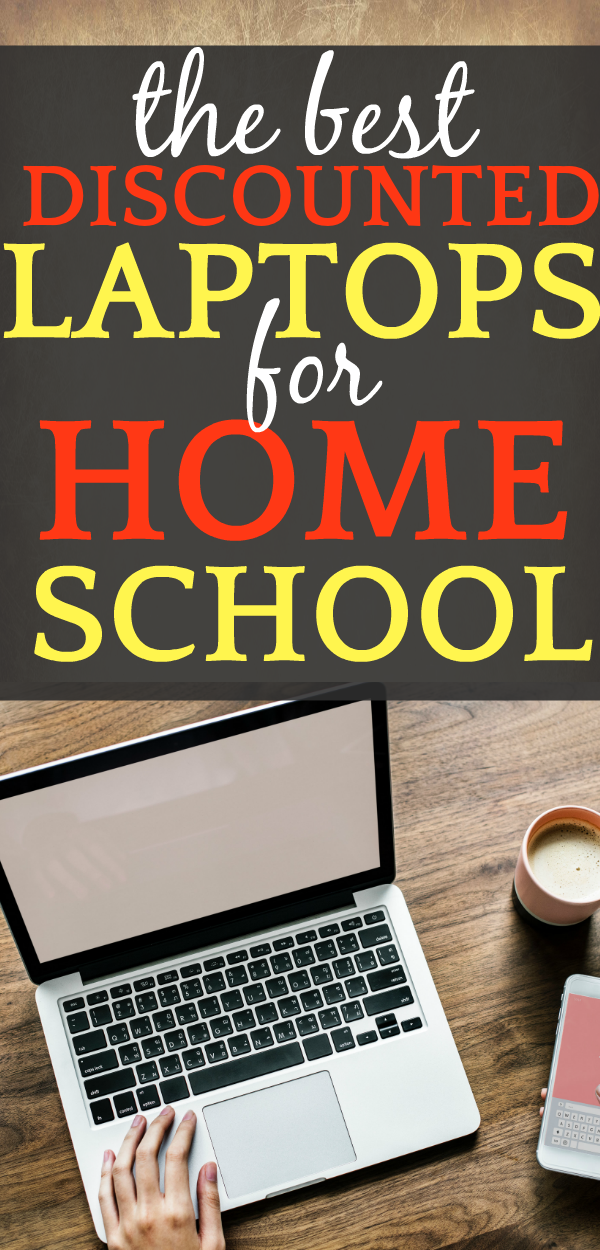 PIN TO SAVE FOR LATER
Who offers student discounts on laptops?
About Notebooks for Students
Notebooks for Students (NFS) is a nonprofit organization who provides discounted laptops to students (including homeschoolers!) without having to jump through a bunch of hoops!
The program mission is based on four principles:
To provide affordable, dependable and powerful laptops for all students;

To provide a "headache free" environment for assistance, servicing and support for students;

To decrease costs as much as possible through low prices, free service shipping, and free warranty;

To create a program simply to beak even after each school year, NFS is a nonprofit and we do not generate profit at the student's expense.
Get Discounted Laptops for Homeschool RIGHT NOW!
NFS inventory is made up of laptops and computers from Dell, Apple, HP, Toshiba, and Lenovo.
Although most of the inventory through NFS is either listed as "new, box opened" or as refurbished, the laptops are still backed by the Notebooks For Students four year (!) warranty.
NFS also guarantees that "Factory Refurbished and NFS Certified laptops arrive in 'LIKE NEW' condition."
Additionally, they have off-lease laptops that they describe this way:
"NFS Certified laptops are off-lease Professional Class computers that were never used by the general public. Off-lease laptops originate from large corporations (banks, insurance companies, etc.) who lease them for use by their employees. "
The laptops also come pre-loaded with a suite of software (which can save you HUNDREDS of dollars!).
This is everything that comes with your homeschool laptop purchase: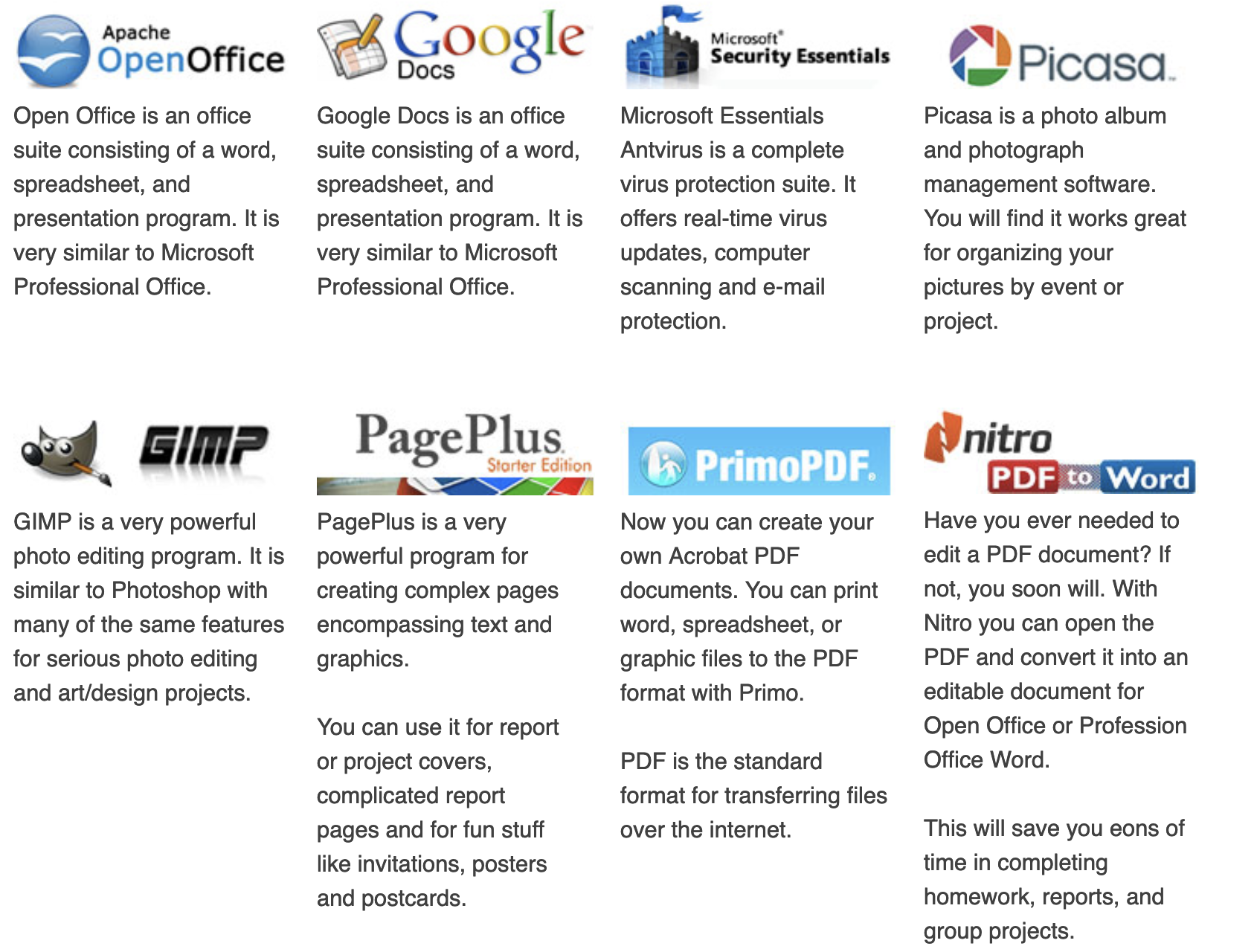 Examples of Laptops for Homeschool
When I looked at the site, they had one laptop for $195.
(You guys, $195 for a laptop for your homeschooler! That's SUPER CHEAP.)
And, there was also MacBook that was only $295!
There was an iPad 2 for $195.
(Yes, they even have tablets!)
But, the inventory sells and changes regularly, so the computers you see available today may not be available tomorrow.
Computer Discounts for Homeschool Groups or Co-ops!
Another great thing is that NFS will also work with groups to purchase multiple laptops at an even bigger discount.
That means if you're in a homeschool group or homeschool co-op, then you can purchase as a group and save even more!
Purchasing Best Laptops for Homeschool
Here's what NFS lists as requirements for purchasing as a homeschooler:
Please confirm Homeschool status by providing NFS any one of the following for each family;
Homeschool association membership card
Letter or form from school district or State
Letter or form from umbrella Homeschool
group or school
Affidavit, notice of intent or other form
In states that do not require documentation, draft a letter stating the State you reside in and that you homeschool. Sign and send in the letter.
Remember, the inventory changes often and quickly, so if you see something you're interested in you better grab it before it's gone!
FULL DISCLOSURE: I have not tried one of these laptops yet. This was just an awesome share. But, if you've purchased a laptop this way before, please leave your experience in the comments. I would love to hear how it is!
---

HAVE YOU TRIED A DISCOUNTED COMPUTER FROM NFS? WHAT WAS YOUR EXPERIENCE?
IF YOU HAVE ANOTHER TIP ABOUT DISCOUNTED COMPUTERS, LAPTOPS, OR TABLETS, WOULD YOU LEAVE IT IN THE COMMENTS SO WE CAN CHECK IT OUT?
---
READ THIS RELATED HOMESCHOOL BLOG POSTS NEXT: