Keeping kids connected is an important boost to mental health, helping them to feel less stressed and decrease feelings of isolation and loneliness during emergency times at home. Here are ways to help them connect with friends when kids are stuck at home and can't leave the house—virtual playdates and how to virtually talk to friends and family!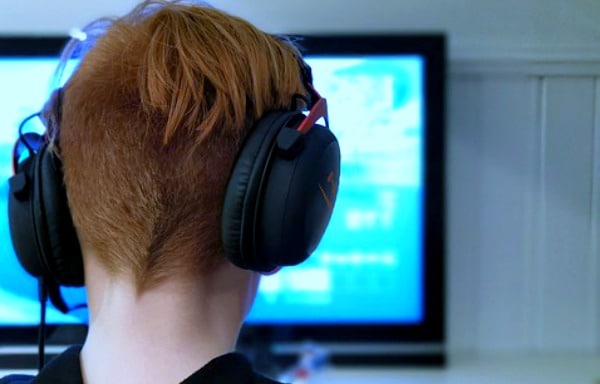 With kids out of school / school closings, postponing outside-the-home classes, and missing out on extracurricular activities, the social distancing and social isolation starts to take toll.
Here's what to do to help reduce anxiety, loneliness, and boredom during social distancing and times when kids are stuck at home and can't leave.
Affiliate links are used on this site. As an Amazon Associate I earn from qualifying purchases. Read more in our DISCLOSURE.
Socializing From Home: How To Keep Kids Connected
Keep Kids Connected Tip #1: Have a movie watching party…online!
Did you know that you can now connect with your friends and interact while watching a movie on Netflix?
From Netflix:
"Netflix Party is a new way to watch Netflix with your friends online.
Netflix Party synchronizes video playback and adds group chat to your favorite Netflix shows."
(How cool, right?)
Cue up a good kid or family movie and let your kids connect with their friends and all watch it together.
(Don't forget the popcorn and snacks!)
GET FULL INSTRUCTIONS ON HOW TO DO IT
Keep Kids Connected Tip #2: Have a virtual play date.
Video chat for kids is a great way to keep kids connected during times they're stuck at home or they can't leave the house and have a virtual playdate.
Here are some ways kids can video chat with family and friends:
(There are clearly more ways for your kids to connect, but we've included the safer versions here.)
---
CHECK OUT:
BEST LAPTOPS AND COMPUTERS FOR STUDENTS TO USE AT HOME
---
Fun ideas for video chat:
Have a virtual dance party.
Cook or bake together.
Play a game like charades or Pictionary Air.
Draw together.
Keep Kids Connected Tip #3: Use messenger platforms.
During times of isolation, it's good to lift (or lessen) the restrictions on your kids for using tech.
Allow then to text, Snap, or whatever is their thing to connect with their friends.
One of my favorite apps for my daughter is the Facebook kids' messenger app (MessengerKids).
I like this free messaging app because:
She doesn't need a Facebook page for it,
I have to approve all of her connections, and
She can text and video chat.
Keep Kids Connected Tip #4: Host a FacebookLive or Watch Party.
On Facebook, you can do a Live or a Watch Party.
A Live allows your/your kids to go LIVE on a video on your (or their) page. Friends can then interact in comments and with emojis.
A Watch Party allows you all to watch a video on Facebook and interact with comments and emojis.
"Watch Party is a new way for people to watch videos on Facebook together in real time. Once a Watch Party is started, participants can watch videos, live or recorded, and interact with one another around them in the same moment. We've been focused on building new ways to bring people together around video, create connections, and ignite conversations; Watch Party is the next step in bringing this vision to life."
Keep Kids Connected Tip #5: Explore a virtual field trip together.
Use software like Zoom, GoToMeeting, or others to go on a virtual field trip or share your computer screen for other things the kids are working on.
They can both see the same screen and interact on what is going on or what they're seeing!
So cool!
Keep Kids Connected Tip #6: Play an online game together.
Kids can connect if they have the same gaming console, but we seriously love Draw and Guess (now Drawize).
It's a free app that's like Pictionary for online people in different places.
Seriously addicting (and hysterical).
TRY IT.
Keep Kids Connected Tip #7: Go Old School: Write letters!
It's a lost art, but how about writing some old school letters and mailing them out?
(It's always fun to get unexpected mail!)
Getting groans about writing? Have your kids draw or print out some art they created online and send to a friend.
HOW DO YOU KEEP YOUR KIDS CONNECTED DURING TIMES STUCK AT HOME?
As an Amazon Associate I earn from qualifying purchases. Please refer to our
DISCLOSURE
STARTING HOME SCHOOL? CHECK OUT OUR HOW TO HOMESCHOOL GUIDE