Thinking of switching to homeschool mid year (or after a conventional school year), short term homeschooling, or emergency homeschooling? We'll cover the transfer to homeschooling, simplifying the mid-year homeschool transition, and ease your mid year switch to homeschooling. Everything you need for homeschooling partway through the school year and pulling your child out of school mid-year when traditional school fails your child.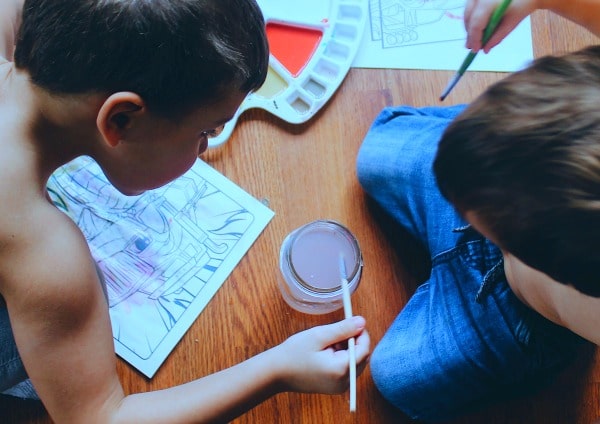 Can you start homeschooling mid year?
Thinking of switching to homeschool mid year? In the United States, it is legal to homeschool in all 50 states. As a parent or legal guardian, you can pull your child out of public school or private school to home school anytime, including homeschooling mid year or homeschooling at the end of year.
---
ALSO CHECK OUT:
Affiliate links are used on this site. As an Amazon Associate I earn from qualifying purchases. Read more in our DISCLOSURE.
---
Concerns About Beginning Homeschooling Mid-Year
Homeschooling mid-year may occur for many reasons: problems at school, academic concerns, bullying, illness or even emergency situations (like school closures). If that happens you may have concerns like:
How do I withdrawal my child from school?
Is it legal to homeschool?
How to start homeschooling.
Will my child be behind in homeschooling?
How do I bridge the gap between public school and homeschool?
What's the deal with homeschool socialization and how will my kid find friends?
Let's cover some common homeschooling questions and get your questions answered…
---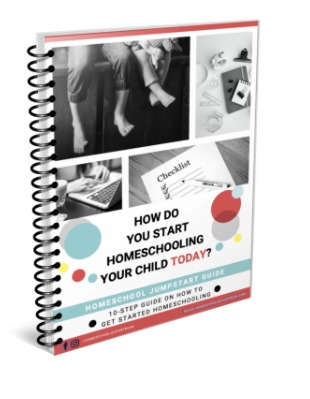 GET THE GUIDE:
10-STEP GUIDE ON HOW TO GET STARTED HOMESCHOOLING TODAY
You'll get immediate access to our 25-page JUMPSTART GUIDE digital download on what you need to do today to homeschool, including worksheets, checklists and calendar printables to start scheduling!
ONLY $11

---
How long does it take to switch from public school to homeschool?
Before you switch from public school to homeschool, you'll want to get your proverbial ducks in a row. This means checking your state homeschool laws and understanding the withdrawal process of your local schools. After you do those things, you can easily withdrawal your child from public school or private school and start homeschooling immediately.
Can you transfer to an online school in the middle of the year?
You may be wondering if can you start online school anytime? You can transfer to online school in the middle of the year or anytime during the year that works for your family. However, be sure that you understand the difference between online homeschooling and online school / virtual schooling at home as they are very different.
How many hours a day do you homeschool?
You may be surprised to learn that the homeschool hour requirements are a lot less than public school or private school hours and you can usually complete your homeschooling in around two hours a day. Because you are homeschooling one kid (or a just few kids) at home, you get through your homeschool work a lot faster than a teacher juggling a room of 25-30 kids at all different levels.
---
YOU MAY ALSO WONDER:
---
Can I homeschool my child and work full time?
Another question you may have, especially if you are emergency homeschooling or homeschooling mid year, is it possible to work full time and homeschool? Because homeschooling is flexible, many homeschool parents work part-time or full time while homeschooling. So, if you're wondering, "How can I homeschool and work at the same time?" the answer is by working with a flexible schedule for home school.
Switching to Homeschool Mid Year
How do I transition to homeschool?
You're probably wondering, "How do I withdraw my child from school?" or "How do I take my child out of school to homeschool?"
To take your child out of school to homeschool, there are some important first steps you need to take:
Check your state laws.
Withdrawal your child from school. (Check state laws and local school requirements for withdrawing from school.)
File any transfer paperwork like intent to homeschool (if required).
Ditch the curriculum search . . . for now.
Create an open line of communication with your kids and understand what they want to learn.
Don't be too regimented.
Learn how to go with the flow and allow learning to happen naturally!
Find a homeschool support community—online and in-person!
Switching to homeschool mid year doesn't have to be difficult!
As an Amazon Associate I earn from qualifying purchases. Please refer to our
DISCLOSURE
STARTING HOME SCHOOL? CHECK OUT OUR HOW TO HOMESCHOOL GUIDE