You've been wondering how teaching kindergarten (or preschool) works for homeschooling. Like, what kindergarten homeschool curriculum should I use? What does a kindergarten homeschool schedule look like? There are basic skills and essentials that every kindergartener should master. However, activities of kindergarten in homeschool may surprise you. It has less to do with comprehensive lessons and more to do with a natural progression of learning. If you are considering homeschooling your kindergarten child, start here.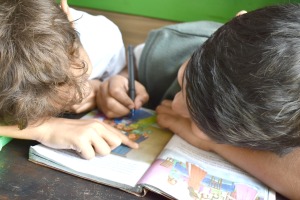 If you're new to the thought of homeschooling (especially if you went to a traditional school like public school–you may need a period of deschooling for yourself!), what I'm going to tell you about teaching kindergarten in home school may seem wrong . . . at least at first.
Affiliate links are used on this site. As an Amazon Associate I earn from qualifying purchases. Read more in our DISCLOSURE.
BUT, I want you to keep an open mind and hear me out because . . .
I have great news for you!
A decision to homeschool kindergarten (or even homeschool preschool) is SO MUCH FUN.
And, I have a secret:
You don't even need to search for the best kindergarten homeschool curriculum or kindergarten homeschool curriculum packages or even kindergarten homeschool worksheets.
(FOR REAL! Stay with me here. I promise I'll explain and give you a guide on how to learn AND have fun with your kindergartener.)
So, let's start at the beginning:
How do I start homeschooling for kindergarten?
How can I teach kindergarten at home?
The best way for homeschoolers to teach kindergarten and preschool is to ditch the homeschool preschool printables, Hooked on Phonics, and preschool curriculum for homeschool or homeschooling curriculum for kindergarten, and not worry about reading skills. Instead, get your preschooler or kindergartner out and about exploring and exposing them to different things like nature, museums, zoos, playdates (and more!) and working on life skills at home like assisting with cooking, picking up toys, cleaning, taking care of pets and other things that encourage independence. This alone will help them learn basic skills (yes, including math and reading!).
Before we get to exactly how to do this by teaching kindergarten at home I want you to remember something:
The first rule of Homeschool Kindergarten Club is that we don't talk about what happens in Homeschool Preschool and Kindergarten Club that you DO NOT want to crush your child's creativity and natural love of learning!
Let's take a closer look at this:
How Do Kindergarteners Learn Best?
DISCLOSURE: Affiliate links are used on this site and may be used in this post.
Please refer to our DISCLOSURE STATEMENT.
A big focus of preschool and kindergarten homeschool is learning through play and doing, which is a natural way for children to learn.
At this age, worry less about finding a free kindergarten homeschool curriculum, completing worksheets, and how to teach reading skills and more about working on things like fine motor skills and gross motor skills through play and fun activities.
But, won't my kindergarten kid be behind if I do this?
OK. OK.
You're rolling your eyes.
I know.
I get it.
You want your kid to be the best he or she can be.
You want your kindergartner to excel.
And, you want your kindergarten kid to be super duper prepared for life.
But . . .
…forcing them to start reading, writing, and 'rithmetic early is probably NOT the answer.
Check this out:
According to the National Association of Elementary School Principals, talking about the What are the benefits of play based learning?:
One contributing factor that has moved early education in the U.S. away from play and toward cognitive instruction is the prevalent belief that children should learn to read at age 5. The assumption is that they will be better readers than if they wait until age 6 or 7.

But there is essentially no evidence that this is true…Many other countries do not begin formal reading until age 6 or 7.

Play-based learning is a term that embraces two approaches simultaneously. One is that children are given ample time to carry their own ideas into play—with assistance from teachers as needed.

The other is that their knowledge of the world has been enriched through appropriate content offered in interesting and experiential ways by their teachers. This can include reading books, storytelling, puppetry, music, and the arts, as well as encouraging hands-on activities and exploration of nature.
If principals of traditional schools are telling you the importance of play in child development over early reading, then we may be onto something, huh?
So, stop asking questions like:
What subjects do you need to teach homeschool kindergarten?
Any ones you want, unless specific subjects are required by your state.
(We'll cover more of that in a bit.)
-OR-
How long does it take to homeschool kindergarten?
It can take as much or as little time as you want/need each day!
That's one of the awesome things about homeschooling!
REMEMBER:
Play based learning kindergarten is the best route you can take for your kindergartner (and preschooler)!
(Don't worry, we'll walk you through play-based learning success next! I know it may be making you a little nervous and worried that your child will be behind.)
What is Play-Based Learning?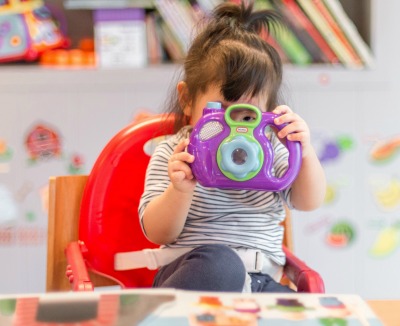 Play-based learning focuses on a child's natural inclination to play and provides opportunities to support that motivation.
During play, you can encourage the child to use the resources they are playing with to bring awareness to learning subjects and topics through hands-on learning.
Play-based learning allows kids to:
Explore
Discover
Be imaginative
Solve problems
Work on emotional skills
Practice communication and interaction
Be autonomous
Work on fine motor skills and large motor skills
Practice self-regulation
---
ALSO CHECK OUT:
---
NEED MORE ON PLAY BASED LEARNING LEARNING?
CHECK OUT THESE BOOKS ON THE IMPORTANCE OF LEARNING THROUGH PLAY
KINDERGARTEN BASICS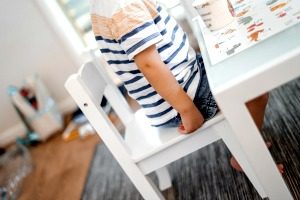 OK, while we're here, let's cover some basic questions you may have like:
Is kindergarten required?
In the United States, kindergarten requirements vary by state.
You can check U.S. kindergarten requirements by state at the National Center for Educational Statistics.
Even if you are teaching kindergarten in a state that doesn't require the program, you will still want to check the state's laws for homeschooling.
What age do kids go to kindergarten?
Again, the kindergarten age requirements will vary by state.
Generally, kindergarten age ranges from 5-7 years.
What subjects are required for kindergarten homeschool?
As we mentioned before, state regulations for kindergarten will vary.
Most kindergarten programs cover topics like:
Counting
Shapes
Colors
Phonics and Reading
Writing name (and other basic words)
Art / Music
Motor skills
Teamwork
However, this does not mean you need to teach kindergarten the same way at home as the public school system and cover all of these topics.
Check the kindergarten homeschool laws for your state to ensure you are meeting the minimum requirements (there may be none for your state!) and then incorporate a lot of play-based learning that covers these topics!
For example, cooking with your kindergarten child will cover reading, math, science, teamwork, communication skills, and life skills. So many things covered in just one project (and it didn't even involve a worksheet!).
What your child should know entering kindergarten:
If your child is entering a public school kindergarten program, the minimum requirements are usually:
Ability to count to 20
Recognize and write numbers to 10
Recognize basic shapes and colors
Knows the alphabet
Can write first name
But remember, if you are homeschooling and don't have state homeschool requirements you need to meet, you can use these as a loose guideline.
Your kindergartener may be more advanced or not up to these standards yet, which is perfectly normal for kids of this age who are maturing at different rates and stages.
The important thing is to work with your child and what he or she needs (slowing down or speeding up), and not go solely on (often outdated) academic standards set by states.
What will my child learn in kindergarten?
In kindergarten, you child will focus on skills like:
Counting
Shapes
Colors
Reading site words
Writing numbers and letters
Healthy habits
Working with others
Gross motor skills like jumping, running, and climbing
Fine motor skills like painting, blowing bubbles, and transferring small objects from one container to another
Communication skills
Life skills
How do I teach my kindergartener to read?
What age do children learn to read?
Many children in kindergarten are just starting to read.
Some may start between 6-7 ages (or older), while others may pick up the skill early, around ages 4-5.
The most important thing to remember is that every child is different and learns differently in their own time, including the age they start reading.
As a homeschooling parent, you have the ability to nurture your child's learning, including reading.
12 Fun Ways on How to Teach Kids to Read at Home
Read to your kids aloud and follow the words along with your finger so they start to recognize them.
Let your child see you reading (and enjoying it!) to encourage them.
Use songs and nursery rhymes to help build phonemic awareness, or the ability to understand different sounds and words.
Play letter (or word) search and find while you're out or driving. (I see something that starts with an A, do you?)
Listen to audio books. (Yes, audio books help with reading!)
Play site words bingo. (My daughter LOVED this!)
Use letter magnets to play word games.
Head outside and write your names in dirt with a stick or on the sidewalk with sidewalk chalk.
Use fun technology that helps your child hear, see, and play words. (This learning tool really helped my daughter. Years later she still talks about how much fun she had with it.)
Look into Osmo for spelling (and many other learning tools!).
Listen/watch authors reading their books online while your child follows along in their own copy.
ALLOW your child to read instead of PUSHING them to read. (Learn how here.)
About Kindergarten Homeschool Curriculum
What is the best preschool or kindergarten curriculum for homeschool?
What if I told you that there is no best preschool curriculum and no best curriculum for kindergarteners?
REMEMBER: Kids learn naturally.
And, kids at preschool and kindergarten age learn a lot naturally through play and doing.
Teaching kindergarten doesn't have to be about a stack of homeschooling kindergarten worksheets or lists of spelling words for kindergarten!
If you start sitting a young child at a desk completing worksheets for hours on end, you WILL make them hate learning.
(And, I don't think that's your goal, right?)
So, go rogue and ditch the kindergarten curriculum and preschool curriculum.
(We'll explain more in a bit, so don't miss it!)
Don't Miss the Kindergarten Daily Schedule Example at the End of This Blog Post!
[KEEP SCROLLING!]
Can I homeschool my child for kindergarten only?
Homeschooling For Kindergarten Only (or Preschool Only)?
Many parents want to try homeschooling preschool or homeschooling kindergarten before they make a bigger commitment to home education. And, that's OK! Some families homeschool for kindergarten only and then move to a public school or other program, while others continue home school throughout the years. No matter if you are embarking on a homeschool journey for your entire child's education or you are just here for homeschooling for kindergarten or preschool only and then plan to move your child to a public school, we've put together some great tips on how to homeschool kindergarten and where to start so that you foster creativity and lifelong love of learning!
These tips work equally as well for homeschooling preschool!
REMEMBER: PLAY IS YOUR PRESCHOOL AND KINDERGARTEN KEY WORD!
(Psssssst: Don't forget to ditch those homeschool kindergarten worksheets and kindergarten curriculum kits!)
If you've been wondering how to homeschool kindergarten for free, we have some great ideas on that, too!
KEEP SCROLLING!
HOW TO TEACH KINDERGARTEN IN HOME SCHOOL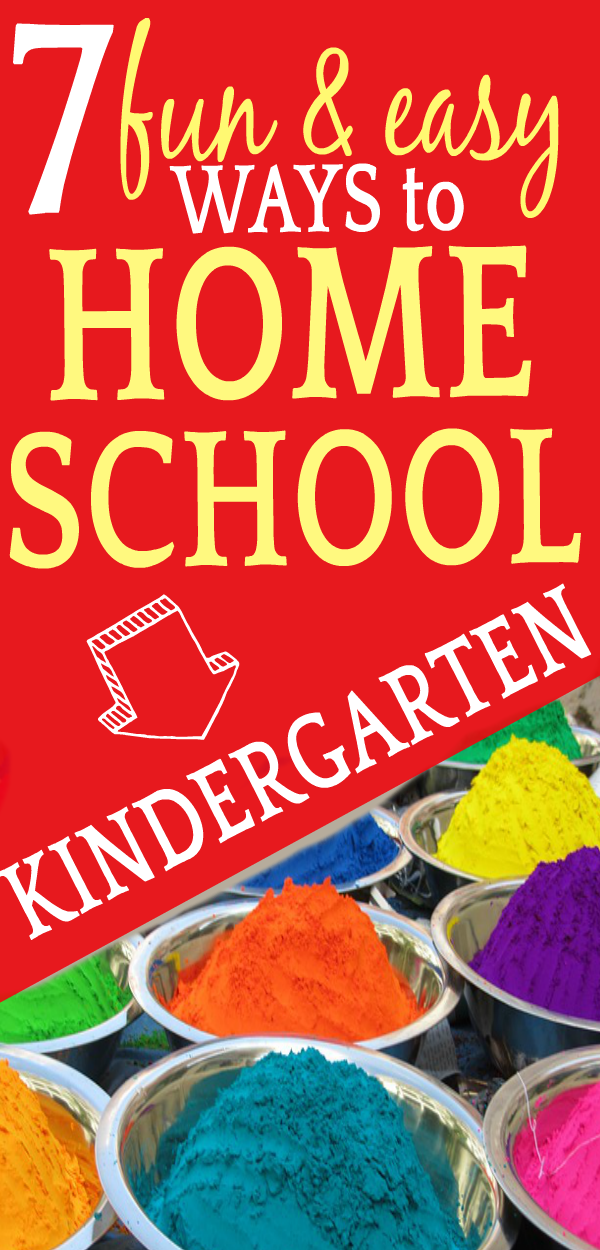 PIN TO SAVE
7 FUN & EASY Ways to Homeschool Kindergarten and Preschool (Without Crushing Creativity)
How to Teach Kindergarten At Home Tip #1: First, check your state homeschooling laws.
I know, I know.
If you've been reading anything else on this site for new homeschoolers, you'll know that this is almost always my number one on a list like this.
Why?
Because it's the most important thing to learn in how to start homeschooling!
---
---
AND, GUESS WHAT ELSE?
Every state has different homeschooling laws and requirements.
You need to understand any mandatory state (or country) requirements for kindergarten and homeschooling before you start to homeschool kindergarten.
How to Check Kindergarten Homeschool Laws:
You can check out the National Center for Education Statistics to see the age requirements for schooling.
You can also check the HSLDA for homeschool laws specific to your state.
How to Teach Kindergarten At Home Tip #2: Ditch the homeschool kindergarten lesson plans and kindergarten homeschool curriculum kits.
If you've read to this point in the homeschool blog post, you knew this one was coming as one of the tips.
(Right?)
Again, children learn naturally
and it doesn't have to take place sitting at a desk for X hours each day following a specific kindergarten curriculum lesson plan.
At this age, there are so many other fun ways to learn the basics like counting, writing, rhyming, colors and more.
And, many of those learning opportunities present through free play and also when playing games with kids!
---
How to Homeschool Kindergarten EXTRA Tip:
Use fun learning games instead of tedious worksheets!
---
Kindergarten and Preschool Learning Games
Try these preschool and kindergarten learning games instead of a curriculum or worksheets.
They have the same outcome, but are more interactive and support play-based learning!
---
---
If just learning with games and free play leaves you feeling uneasy (and it probably will if you are new to homeschooling), throw in A LIMITED AMOUNT of FUN kindergarten worksheets and workbooks
here and there to help ease your conscience (but just remember, kindergarten kids really don't need them)!
Just be sure to use workbooks and worksheets sparingly.
(Trust us when we tell you that your kindergartner will learn just fine without workbooks!)
How to Teach Kindergarten At Home Tip #3. Let your child lead for homeschool learning.
At this age, there is so much curiosity and marveling at what we take for granted.
(It's a joy to witness!)
A great way to homeschool this age is to ask your child what he or she would like to learn and then build learning experiences around it!
If your child likes pandas, check out library books on pandas. Draw panda scenes. Visit the zoo. Watch documentaries on pandas. Sing songs about pandas. Pretend play that you are pandas when at the park. Create some panda art.
Also, start your days with questions like, "Today would you like to visit the library or take a nature hike?"
Start early giving your child a say in what they learn. It will help them build confidence, practice their decision making skills, and help them develop a love of learning.
---
There are many ways to integrate what your child wants to learn about, just allow them to take the lead, and see your role to provide the resources to make it happen.
---
Also, spend some time and learn more about unschooling.
It's a great (FUN) option for all ages, but especially for preschool and homeschool!
What is Unschooling? [VIDEO]
Here's another good unschooling video from someone who was unschooled!
How to Teach Kindergarten At Home Tip #4. Get your homeschool kindergarten kid outside and get physical!
Little kids have a lot of energy.
(We don't have to tell you . . . )
The more you can get them out and about, the better for all of you.
And, getting physical not only helps you all stay healthy, but it also helps your young homeschooler with both gross motor skills (whole body movement) and fine motor skills (coordination of small muscle movements).
(Which are things that you should be focusing on at this age!)
Play time like kicking a ball, balancing on a piece of playground climbing equipment, and skipping or playing hopscotch will all help your child with gross motor skills.
Fine motor skills that you can work on while outdoors include gathering sticks or rocks and then forming letters and shapes with them, drawing and writing with sidewalk chalk, popping bubbles, playing with sand or dirt, and even clipping clothes onto the clothesline.
How to Teach Kindergarten At Home Tip #5. Go heavy on kindergarten creation, crafts, and creativity like art and music.
Crafts, art, and music are great ways to learn (plus, they're SUPER FUN).
Like we mentioned previously, art helps with motor skills, but did you know that it also helps with visual learning, language development and decision making skills?
One of my favorite things is to pair up a book with a cooking project or craft to reinforce what they learned in the book.
Try this Dragon Craft with Dragons Love Tacos books or our sister site that pairs children's books with theme recipes for ideas!
---
How to Homeschool Kindergarten and Preschool EXTRA Tip:
Try out THEME LESSONS that pair up books and movies with crafts and projects.
---
Music is another way to add creative learning.
It also helps with brain development, language development, and has actually been linked to increases in IQ!
Check out this video on how music benefits the brain in learning:
Here are some of our favorites from homeschooling kindergarten music.
My daughter is 11 now and refuses to get rid of these and still plays with them!
Have fun with homeschool kindergarten music games:
---
How to Homeschool Preschool and Kindergarten EXTRA Tip:
When reading a book, give your little one musical instruments (like the ones shown here). Ask him or her to make sound effects of what is happening as you read the book!
---
How to Teach Kindergarten At Home Tip #6. Get social!
Kindergarten is a great age to get some socialization skills in and have your kid practice interacting with others.
Being with other kids helps your kindergartner learn about sharing, empathy, patience, respect, communication, and so many other important skills that help you get through life.
Getting social doesn't have to just mean scheduled playdates, either.
It can simply mean taking your child to the park on a regular basis and letting them interact with kids of all ages.
---
How to Homeschool Kindergarten and Preschool EXTRA Tip:
Try not to micromanage your child's play time with other children. Allowing your child to work out issues with other kids is an important life skill!
---
How to Teach Kindergarten At Home Tip #7. Practice life skills with your homeschooler.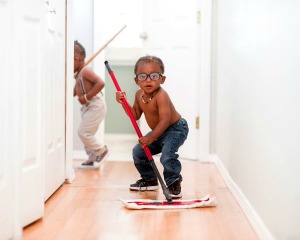 It's never too early to start practicing life skills with your homeschooler, which happens to be one of the areas that our public school system is falling short.
One Ivy League college counselor reported that college students are showing up with the academic credentials, but are failing miserably on simple life skills like laundry and cooking.
(So, here's your chance to give your kid a leg up! Remember earlier when you were worried about that?)
What are basic life skills for kindergarten age?
According to WebMD.com, kids as young as 4 or 5 years old can perform tasks like:
Making their bed
Emptying wastebaskets
Bringing in mail or newspaper
Clearing table
Pulling weeds, if you have a garden
Using hand-held vacuum to pick up crumbs
Watering flowers
Unloading utensils from dishwasher
Washing plastic dishes at sink
Fixing bowl of cereal
And many more!
Have your kindergarten kid help with any of the chores that you can think of around your house!
---
How to Homeschool Kindergarten and Preschool EXTRA Tip:
Give your child a chore chart that teaches them to be responsible for different tasks each day. They'll have fun putting stickers or magnets on the chart when they've completed the task!
---
Also, don't underestimate the importance of cooking together.
Cooking naturally teaches math, reading, following directions, and is an important life skill!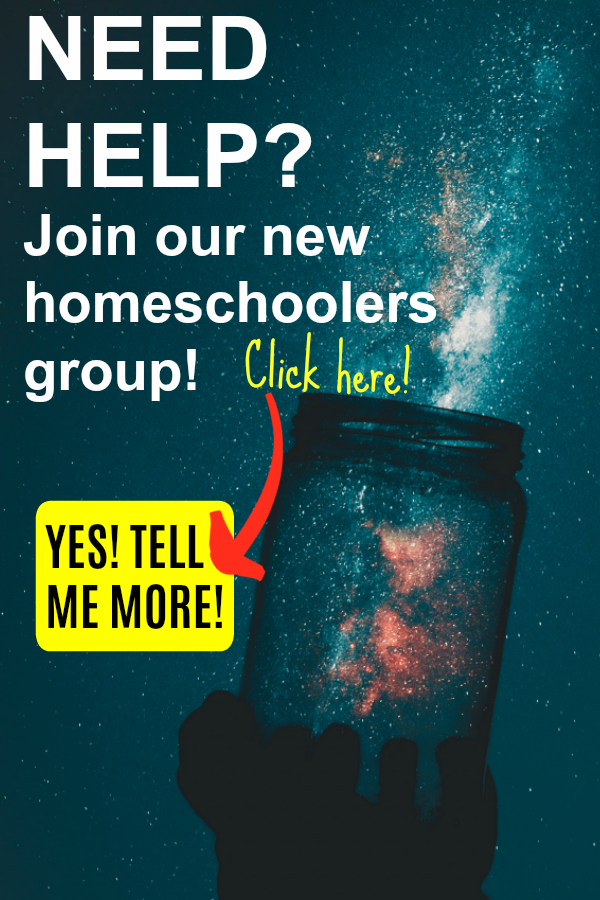 Homeschooling Kindergarten Daily Schedule Example
Now that you've read through the tips for teaching kindergarten, you may be wondering what a basic kindergarten daily schedule at home looks like?
Honestly, it works better with kindergarten age if you just go with the flow—you know, kind of like a toddler schedule.
(And, you don't have to worry about how many hours do you homeschool kindergarten, unless you have specific requirements from your state.)
But, we completely understand that some people like a more scheduled day.
So, we'll give you a sample kindergarten daily schedule.
Just trade out some activities that match your child's interests.
In each of our examples in the schedule, your child is learning something—a responsibility, a task, a skill, communication and more!
Again, DO NOT UNDERESTIMATE what your child learns through normal (sometimes mundane) activities and play that we often take for granted.
Sample Kindergarten Daily Schedule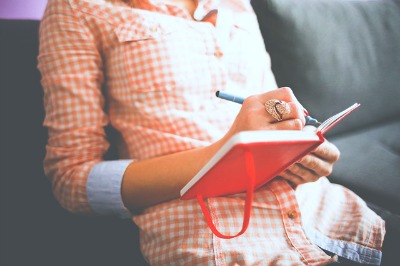 7:00 a.m. Wake up
7:15 Make breakfast together
7:30 Eat breakfast together while discussing the schedule for the day
8:30 Get dressed and do the chores and chore chart for the day
9:30 Read a book (with the child providing musical sound effects!)
10:00 Pack a snack together for your outing
10:30 Play at the park or nature hike or library or playdate meetup
12:00 p.m. Make lunch together at home and eat lunch together
12:45 Nap
2:00 Quiet play time (child's choice)
3:00 Arts and crafts time/snack time
4:00 Outdoor sidewalk chalk and bubble time/play in the backyard/take a walk
5:00 Prepare dinner (have the child help if you can or give them free play time)
6:00 Eat dinner together and discuss your day ("What was your favorite thing today?" "What was one thing you didn't like today?")
7:00 Bath time
7:45 Reading and snuggle time
8:00 Bedtime
---
Don't forget: your kindergarten day doesn't have to be scheduled hour-by-hour like this.
Homeschool kindergarten and preschool actually work better if you don't schedule it like this.
Honestly, if I had to do it all over again, I would just wing each day of our preschool and kindergarten homeschool life.
(Hindsight, right?)
---
How to Homeschool Preschool and Kindergarten
•CONCLUSION RECAP•
I hope we've helped you understand a little more about teaching kindergarten and preschool without crushing creativity!
Let's recap!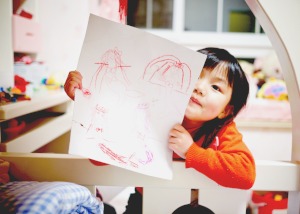 How To Teach Kindergarten Homeschool
FIRST, check your state homeschooling and kindergarten laws.
Remember that it's less about kindergarten homeschool curriculum (pre-k homeschool curriculum free) and worksheets and more about play and exposing your child to new, interactive, and interesting things!
Let your child lead in their learning, ask for their input, and let them make some decisions.
Get your homeschool kindergartener outside and physical!
Focus more on developing gross motor skills and fine motor skills with FUN activities (instead of kindergarten worksheets).
Go heavy on the arts, crafts, and music.
Let them use musical instruments to create sound effects during reading time.
Pair up books and/or movies with fun theme crafts or cooking projects.
Get social by taking your kid to the park to interact with kids of all ages and stages and regularly schedule playdates or participate in library story time.
Practice life skills and use a fun chore chart.
Ditch the stringent hour-by-hour schedule and just let the learning flow through play and activities.
Most of all, find new and different ways to have fun with your kindergartener and preschooler!
When you are teaching kindergarten or preschool at home you will learn a lot just by exposing them to new things…
…and it doesn't have to be just about completing a kindergarten homeschool curriculum or kindergarten worksheets!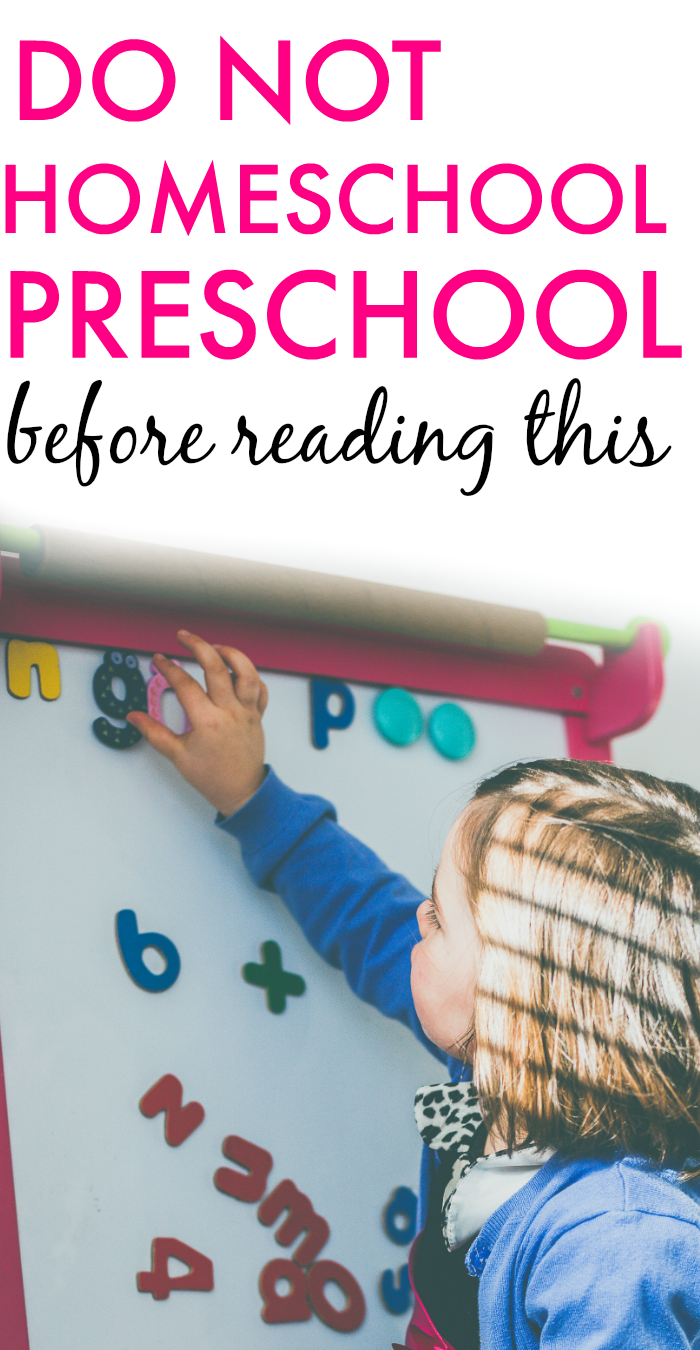 ---
READ THESE HOW TO HOMESCHOOL BLOG POSTS NEXT:
---

HERE'S A HOMESCHOOL BOOK THAT WILL HELP!
In It's Homeschooling, Not Solitary Confinement: Busting the Myths, Misconceptions, and Misinformation About Homeschooling, I cover many of the homeschooling questions that you (and your friends and family) may have when starting your homeschool journey.
It's all the stuff that feels SO OVERWHELMING when you're first starting out!
(I remember it SO WELL!)
---
The book became a #1 bestseller in FOUR education categories because it touches on so many questions new homeschooling parents struggle with today!
---
Funny, informative, and helped me in my decision to go ahead and homeschool. The "homework" sections were actually very helpful and enlightening. -Lori, Amazon Reviewer and New Homeschooling Mom
I've done all the leg worth and saved you hours and hours of tedious, confusing, and frustrating research answering these questions on your own!
(Or, CLICK HERE
for the electronic version.)
As an Amazon Associate I earn from qualifying purchases. Please refer to our
DISCLOSURE