Add fun Christmas traditions to your learning and teaching during the Christmas holiday. We have traditions from different countries and 13 Christmas around the world lesson plans, activities, ideas, and crafts!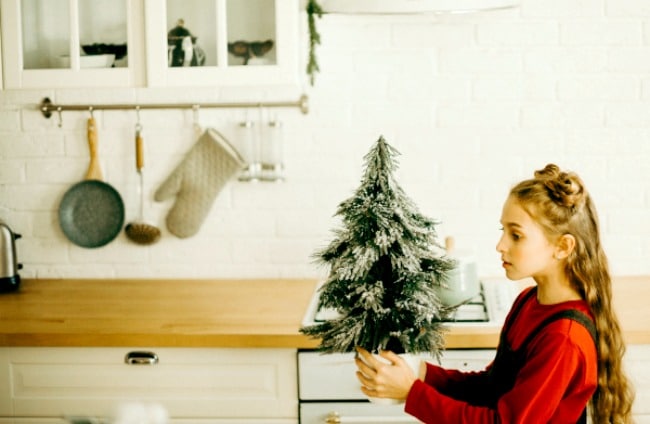 Before we get to Christmas traditions around the world, let's talk a little about family Christmas traditions, whether you're looking to create some or you want to add to your current traditions!
What are family Christmas traditions?
Family Christmas traditions are things that are done every year surrounding the holidays. Sometimes, they are passed down from generation to generation. Other times, they may be traditions that a family starts new and continues throughout the years. Examples of Christmas traditions are picking out a Christmas tree, sitting on Santa's lap, drinking hot chocolate while decorating the tree, watching a specific holiday movie, and more.
Affiliate links are used on this site. As an Amazon Associate I earn from qualifying purchases. Read more in our DISCLOSURE.
13 Christmas Traditions for Families
Try these Christmas traditions with family:
Read a Christmas books together each night.
Create Christmas crafts and deliver them to kids at a hospital or elderly neighbors.
Make an old-fashioned recipe and then give it as a gift.
Get a group together and go Christmas caroling at a nursing home.
Have a Christmas cookie decorating party with a hot chocolate bar.
Start the pickle ornament tradition and give a gift to the person who finds it!
Go to a Christmas Eve service.
Fill a thermos with hot chocolate, grab some cups, and drive around neighborhoods looking at Christmas lights and displays.
Walk This World at Christmastime Children's Book
Walk This World at Christmastime is a fantastic children's book to add to your Christmas traditions around the world learning.
(It's so cool that I had to come back here and update this post after we got the book!)
Each set of pages covers different countries and their traditions at Christmas … in lift-the-flap format!
(Who doesn't love lift the flaps? My daughter is 11 years old and LOVED this book … and so did I!)
Along with the regular flaps, there are also numbered flaps so you could actually use this book as an advent calendar option, too!
THIS IS ONE OF THE BEST KIDS' BOOK I'VE BOUGHT IN A LONG TIME!
OK.
Now that we've covered some Christmas traditions for families, let's take at a look at how others celebrate the holiday season in different countries with Christmas traditions around the world!
Christmas Traditions from Around the World
Christmas Traditions in America
Christmas Traditions in the USA can be religious based or secular.
Christians celebrate the season as a time of the birth of Jesus and may attend church and participate in additional religious activities throughout the season.
Many families, both religious and secular, put up Christmas trees and decorate them with ornaments.
The time is usually centered around family and friends enjoying a big meal and exchanging gifts, which can happen on Christmas Eve or Christmas Day.
Many American children believe that a jolly man called Santa Claus brings them gifts and fills their stockings (hanging from a fireplace mantel) with treats, which they open on Christmas morning, December 25.
Americans say, "Merry Christmas!"
Christmas Traditions of Canada
Canadian Christmas traditions are similar to Christmas traditions in America.
Canadian families also decorate a Christmas tree and exchange gifts.
Christians also celebrate the birth of Jesus on Christmas Day, December 25.
Some Canadian children also believe in Santa Claus, who brings gifts on Christmas morning.
In Canada, they say Merry Christmas or even "Joyeux Noel," since it's also a French speaking country.
Christmas Traditions from Germany

Germany is very well known for its Christmas Markets where you can buy food, decorations, and traditional glass ornaments.
In Germany, Santa Claus or Father Christmas, called der Weihnachtsmann, brings presents for children on December 24, which is the main day for the holiday.
Christmas traditions of Germany also include decorating a Christmas tree, folding complex paper stars, and advent is also a big part of the holiday.
During the holiday season, Germans also celebrate St. Nicholas Day on December 6. On the eve of St. Nicholas Day (December 5), children leave their shoes in the doorway to be filled with treats by St. Nicholas.
Some areas of German also believe in "Knecht Ruprecht" or "Krampus," while other parts believe in "Schwarzer Peter," or Black Peter. Both are characters that threaten to punish children if they are bad.
Germans say, "Happy or Merry Christmas" as "Frohe Weihnachten."
Christmas Traditions in Mexico
Christmas in Mexico is celebrated from around December 12 to January 6.
From December 16 until Christmas Eve (December 24), or Buena Noche, Christmas traditions of Mexico include children performing Posada processions.
These nine days make up Las Posadas celebration, or "the inns" or "shelter."
During this time, children dress up as Bible characters, with a procession led by children dressed as an angel, Mary, and Joseph and honors the journey to Bethlehem from the Bible.
People decorate their homes with paper lanterns, moss, and trees.
On the ninth day, everyone attends midnight mass before returning home for a feast.
December 25 is a quiet day spent with family.
Gift giving in Mexico is on January 6, which is called "Dia de los Tres Reyes Magos," or Three Kings' Day. The presents are delivered by the Three Wise Men who brought gifts to baby Jesus in the Bible.
However, some areas also have also started Santa Claus, or Papa Noel.
Merry Christmas in Mexico is "Feliz Navidad."
Christmas Traditions in Italy
For many Italians, Christmas is a Catholic religious holiday, where the people fast all of Christmas Eve (especially no meat). If they eat before mass, it is often a small meal of some kind of fish.
Christmas traditions of Italy including people attending midnight mass on Christmas Eve. After mass is the feast and celebration.
Father Christmas, or "Babbo Natale," brings presents on Christmas Eve.
The Nativity scene, is very popular in Italy.
On the evening before Epiphany (January 5), a folktale says that Befana flies across the sky and leaves cookies and cakes for kids while they're sleeping.
Italians say Merry Christmas as "buon Natale."
---
ALSO CHECK OUT:
---
Christmas Traditions in England
In England, Christmas decorations consist of a kissing bough (mistletoe), ivy, holly, and evergreen Christmas trees.
Like in America, children also write letters to Santa Claus and Santa delivers presents on Christmas day. However, instead of mailing the letters, some children through them into the fireplace for the smoke to carry them up to Santa.
British children also hang stockings, but instead of by the fireplace, they hang then on the end of their bed to be filled with treats to be filled with Santa Claus or Father Christmas.
Christmas crackers are traditional decoration for the Christmas meal, served in the afternoon on Christmas Day.
Clearly, there are so many more Christmas traditions around the world, but that gives you a good idea of some different countries.
Let's get to the Christmas around the world lesson plans and activities!
Affiliate links are used on this site. As an Amazon Associate I earn from qualifying purchases.
13 Christmas Around the World Lesson Plans and Activities
These Christmas around the world crafts, lesson plans, and projects are a fun way to learn Christmas traditions for kids!
As an Amazon Associate I earn from qualifying purchases. Please refer to our
DISCLOSURE
STARTING HOME SCHOOL? CHECK OUT OUR HOW TO HOMESCHOOL GUIDE