Need things to do when stuck at home or you have stuck at home bored kids? Here are unique kids activities and family activities at home, stuck at home resources, ways to entertain kids inside, and what to do when stuck at home and bored and fun things to do at home!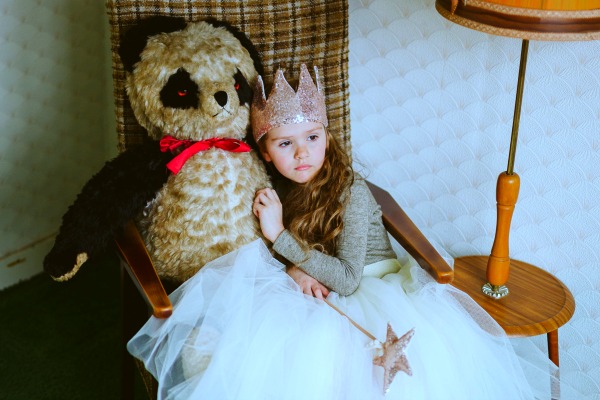 Things To Do While Stuck At Home
How To Prepare For Being Stuck At Home with Kids
The best way to prepare for being stuck at home with kids is to start NOW — before you are stuck at home in an emergency situation (whether it be stuck at home kids' sick day activities, weather emergency, family medical emergency, or … whatever) you'll want some boredom busters for kids and ideas when stuck indoors.
Here are quick ideas on things to do when your bored and stuck at home.
Affiliate links are used on this site. As an Amazon Associate I earn from qualifying purchases. Read more in our DISCLOSURE.
(DON'T MISS OUR FULL LIST OF FUN THINGS TO DO AT HOME FOR KIDS LATER IN THE POST. KEEP SCROLLING)
What to do when kids stuck inside?
Here are 19 great ideas for being stuck inside with your kids.
Free activities for kids to do at home:
Play board games / card games
Cook / bake
Relax technology rules (allow them to play video games, FaceTime friends, etc.)
Put a tent up and have indoor camping (complete with indoor smores!)
Write letters or draw pictures for relatives/friends (to be mailed later)
Have movie and pajamas day
Make an indoor fort city
Take an online virtual field trip to a museum in a different city (or country!)
Read aloud to each other
Listen to family audiobooks or podcasts
Play "hotter/colder"
Paint, color, or craft
Have a dance party
Play dress up and give a play
Create a bucket list of things to do when you can get out again
Work on family house projects you've been putting off
Sort toys and clothes to be donated later
Allow them to get bored (learn about the benefits of boredom!)
Sleep in /nap / lounge (doing nothing is good for the brain and body!)
Have little ones, too? Check out our list of things to do with toddlers and ways to keep kids busy playing when they're stuck inside.
What to do with toddler stuck at home
Here are 10 unique inside activities for toddlers and games for toddlers stuck indoors:
Read books and make sound effects with musical instruments (we've had a lot of fun with this musical set!)
Play dress up and have a dance party
Put on old clothes and finger and foot paint on a large roll of art paper
Print out free coloring pages and color
Learn about farm animals and created an indoor farm with stuffed animals
Create a sensory bag with cooked pasta (for real!)
Blow bubble and play with foam soap inside the bathtub or shower
Give them pipecleaners and let them go crazy
Play sorting with different size bowls, big spoons and marshmallows or cotton balls
Make busy bags (see directions later in the post)
---
ALSO CHECK OUT:
---
OK! Let's get to our stay at home kid activities, especially with kids bored at home.
These work well for tweens, older kids, as well as things to do with young kids when you're stuck inside!
Fun Things To Do When Stuck at Home
Indoor Activities for Kids: Stuck At Home Activities for Kids and Fun Indoor Learning Ideas
1. Watch documentaries.
Ok. Ok.
I know what you're thinking.
Documentaries? That's your idea of fun things to do when bored?
::eyeroll::
But…
We often think of documentaries as something that only adults like and watch.
However, there are so many great family documentaries now and kids can learn so much from documentaries (and enjoy them!).
Kids can learn a lot of history, social studies, geography and more from watching documentaries.
Try these kids and family documentaries for interesting learning:
►Great Courses Plus has a ton of interesting documentaries and courses. You can try it FREE for 14 days using this link!
Also read about if you should watch Hamilton with your kids.
2. Use busy bags.
If you need kids- creative activities at home, try busy bags!
Busy bags are great because you can make them for all ages and stages. (Just use different colored bags for each child or age.)
If you're not familiar with busy bags, they are bags full of different items that are used to keep a kid busy.
Children learn a great deal and use a lot of STEM-based learning and creative learning with busy bags.
The idea behind a busy bag is that there are random items in the bag and the child needs to build or create something from the items. Some people put different games or books that they buy into busy bags.
For my busy bags, I put random items that I mainly find around the house (paper, markers, glue, and random things like a coffee filter and some yarn). I don't even think about what's going into the bag because that's a job for the kids!
I also watch the clearance aisle at stores and use dollar stores to pick up items.
Be sure to make your busy bags ahead of time (like right now!) so that you can have them for emergencies or any time you're stuck at home.
►READ ABOUT HOW I PUT TOGETHER CHEAP BUSY BAGS HERE
3. Play board games to practice basic learning skills.
Board games are so much more than just playing games!
Board games allow kids to:
Practice teamwork
Use math skills
Practice reading and spelling
Develop strategy
Learn about topics like geography and history (without really knowing they're learning!)
& MUCH MORE!
We like these board games and card games that really don't feel like you're learning:
►SEE OUR LIST OF 58 BOARD GAMES RECOMMENDED BY PARENTS
4. Read as a family.
Reading as a family is still a great thing to do — no matter how old your kids are or the span of the age range. It's also a great thing to do when stuck at home, even if you have no electricity!
We like these family read aloud books to stock up on for these times:
Also, try Kindle Unlimited where you and the kids can download and read books on a variety of devices (not just Kindle!).
We also like puzzle books like Waldo, Puzzle Challenges, and even Mad Libs — all can help stimulate learning in fun and creative ways!
5. Listen and learn.
Listening to audiobooks and podcasts is also a fun way to learn when stuck at home. (The art of storytelling is alive and well!)
Try podcasts from Wow in the World, Story Pirates, and even podcast stories like The Alien Adventures of Finn Caspian.
Also, don't forget that audio books are a great way to learn and pass the time!
Kids can play quiet games (blocks, drawing, clay, etc.) while listening and learning.
Try a free trial of Audible for a whole library of books. (You can cancel before the trial ends and not pay anything!)
►LEARN ABOUT THE BENEFITS FOR AUDIO BOOKS
6. Build (or create) and learn.

Now is the time to stock up on items that I like to call "quiet games." You know the ones, things that kids can sit quietly and play (maybe even while listening to audiobooks).
When you're stuck at home, it's only a matter of time before you get on each other's nerves (no matter how well you get along!).
So, you'll want to have some things that kids can do quietly to save all your sanity and learn how to keep your kid entertained for hours!
My favorites indoor games for kids include:
Clay and clay sets
LEGO bricks
Puzzles
Drawing or painting
Don't forget about inside activities for toddlers too if you have little ones!
How to entertain toddlers at home:
Also, don't forget about subscription boxes!
Subscription boxes are a great way to learn a variety of topics while building and creating. And, the great thing about this is that most subscription boxes have a buy and try, meaning you can try the first box for a discounted price and then cancel the subscription if you don't like it!
And, the cheap price on the first box (especially during sales) means you can try a few boxes for a discounted price!
►CHECK CURRENT SALE PRICES ON SUBSCRIPTION BOXES
You may also find sensory toys or fidget toys helpful in reducing anxiety for all of you during this time!
(These are also great ideas of what to do when your stuck in your room!)
7. Cook.
If you are stuck at home but still have electricity, you should spend some time cooking and baking.
Cooking or baking favorite foods is not only comforting during stressful times, but cooking/baking is also a great way for kids to learn.
Cooking teaches:
Math
Reading
Comprehension
Teamwork
& MORE!
►READ MORE ABOUT THE LEARNING BENEFITS OF COOKING WITH YOUR KIDS
8. Use tech to connect.
In emergency situations, stress levels are higher and you need things to do when stuck at home to reduce that.
During this time, relax your strict rules and allow a little more technology and TV usage than normal.
(It's OK! I promise!)
Allow kids to play video games.
Lift limits on television watching (or movie watching on tablets) and find some fun (educational and non-educational) things to watch together.
Allow them to text, FaceTime and talk to their friends! (Find some cool ways to connect here!)
►READ ABOUT THE BEST TECH GAME WE'VE EVER PURCHASED!
Also, it doesn't hurt to be armed with some back up batteries that can be used on your tech during emergencies (like if the electricity goes out). Try this emergency radio with USB charger.
9. Have a staycation.
Create a stay-at-home vacation where you do fun things at home or around your own town locally.
Turn your living room, balcony or backyard into a beach party (even in the winter!) with fun summer food and beach balls.
Host a red carpet movie night where you get all dressed up, walk a "red" carpet, and watch favorite movies.
10. Have a movie party with your friends and family in other locations.
Did you know that you can have a Netflix movie party with people in different locations? You can all watch the same streaming movie and chat in a chatroom during the movie!
It's the ultimate in stuck indoors fun!
►LEARN HOW TO HAVE YOUR OWN NETFLIX PARTY
11. Let your kids host a virtual sleepover.
If you want things to do when stuck at home with a friend look no further than an online sleepover.
Does a virtual sleepover sound absurd?
Trust me, your kids will love it!
Kids do all the things they do at a sleepover — dress in favorite jammies, play games, have snacks — except everyone connects online and does it from the safety and comfort of their own home.
This is one of those fun things to do while stuck indoors for kids and when they need things to do when stuck at home for kids and friends!
►LEARN HOW TO HOST A VIRTUAL SLEEPOVER
12. Get out of the house.
Being stuck at home doesn't always mean you just need stuck indoors activities. If it's safe during your stuck-at-home time or emergency, spend some time outdoors! (Even if it's just on your porch or balcony!)
Take a hike. (Read these tips first!)
Build a snowman or make mud pies.
Enjoy some outdoor sports or a game of tag.
Read in the sun.
Do a nature scavenger hunt (grab this free printable first!).
Make chalk art on the sidewalk or balcony.
And, just enjoy the fresh air!
Now you don't have to worry about what can kids do when they are bored in the winter or when you're stuck at home during an emergency.
REMEMBER: The important thing about emergencies is start preparing NOW, before the emergency strikes. Make a list of things to do and stock up on at-home items now.
What are your tips for things to do when stuck at home?
As an Amazon Associate I earn from qualifying purchases. Please refer to our
DISCLOSURE
STARTING HOME SCHOOL? CHECK OUT OUR HOW TO HOMESCHOOL GUIDE